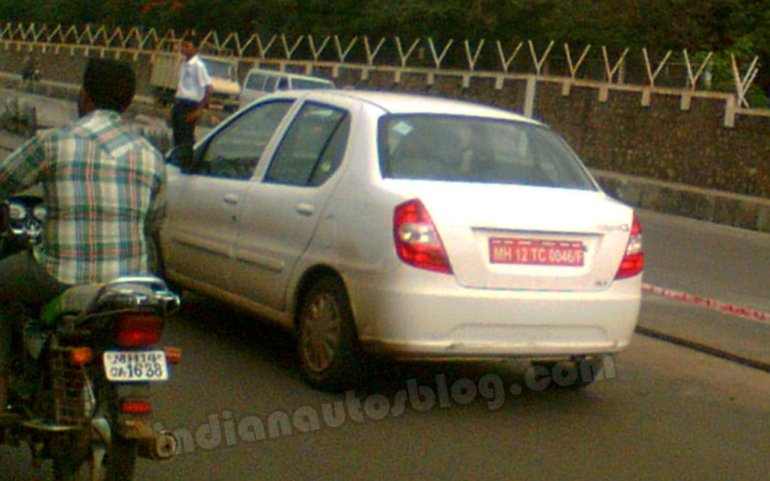 The CNG fuel has started gaining importance among the manufacturers after the Indian government made the diesel dearer by Rs. 5 per litre.
Hyundai has launched the CNG versions of their small cars in more areas, Honda is planning a CNG variant of the City and we had spotted the test mules of Tata Nano CNG a few days back.
Now the Tata Indigo eCS is ready to go the CNG way, if this latest spyshot is considered as evidence.
The mule was spotted testing in Pune roads. There are no visual changes but the rear windshield has the mandatory CNG sticker on it.
The Tata Indigo eCS CNG is expected to be powered by the dual fuel version of the current 1.2 litre MPFI petrol engine that develops 64 bhp, however no clear details about the specifications of the CNG spec version is available.
Since Indigo eCS is widely preferred in the taxi segment, Tata may likely locate the CNG tank to not use up the entire boot space. The CNG version of the car will be sold in select cities like Delhi and Mumbai since CNG's availability is not uniformly distributed across the country.
The Indigo eCS CNG could be launched during the festive season. The taxi operators will be very interested since the running cost will be much lower while they needn't invest extra in a diesel variant.