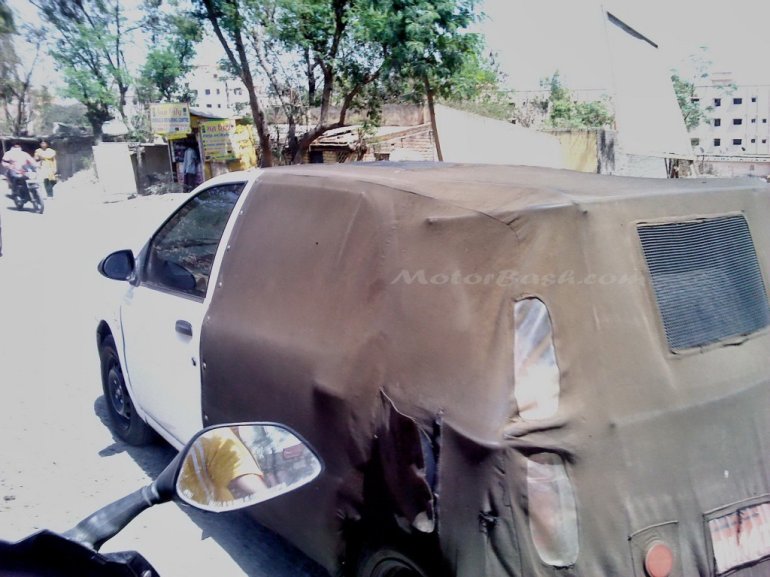 The new kid on the block Motorbash.com has presented spyshots of the Tata Indica XL CR4 snagged while testing in Pune. Though the mule is covered from the B-Pillar onwards, sources tell us the Indica XL is an Indigo XL without a boot.
The chauffeured passengers have excellent comfort at the rear, credit to the stretched wheelbase. The rear seat position is unlikely to change meaning the boot volume will not improve. The most important addition is the rear AC vent with fan speed regulation. Beige plastics and fabric could liven up interiors.
As Tata has already developed a low cost limousine previously on the same platform, it need not develop fittings such as TV screens on the headrests, tray tables on seat backs and fake wood inserts to the cabin.
Powertrains are ready too. The 1.4 CR4 diesel engine from the eV2 could lead to a fuel economy figure of 25kmpl. LPG and CNG options can also be explored as the developed technology allows them to just plug and play.
The Indica XL may not be the ultimate family hatchback but on launch it will be the most spacious hatchback and the intra-city taxi cab operator's wish for a compact limousine shall come true.
[Source - MotorBash.com]