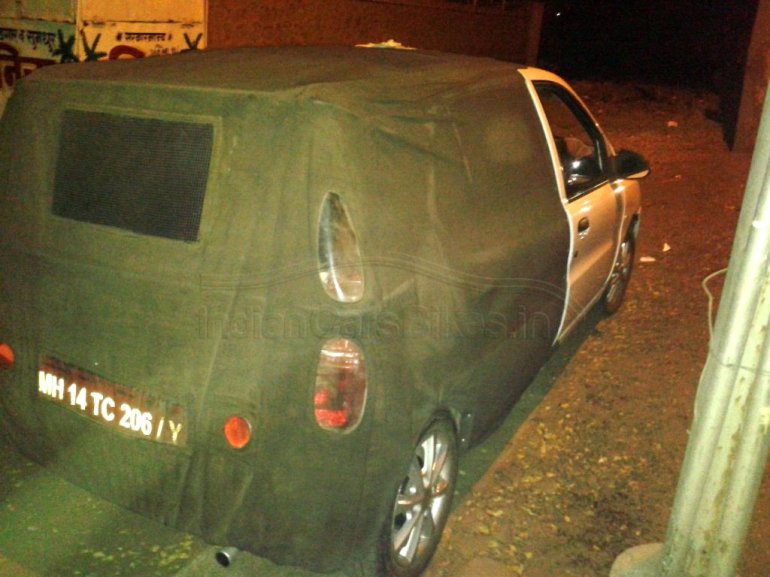 While everyone is hooked on to the spyshots of Fluidic i20 and Chevrolet Sail hatchback, a more humble product is nearly born at the Tata Motors Pune plant.
Yes, we are talking about the Indica EV2 CR4 XL, in short an elongated version of the of the Indica hatchback.
First spotted by IAB back in October 2010 doing its testing rounds in Pune, we believed that it was being developed for the commercial market.
Our friends at Indiancarsbikes have managed to snap another image of a test mule parked in Pune. The Indica EV2 CR4 XL will fill the gap between a normal Indicab and Indigo CS. Think of it an Indica that is planted on an extended platform.
Primarily designed and engineered for the Taxi  market, the Indica EV2 CR4 XL will boast of class leading passenger space and luggage storage area.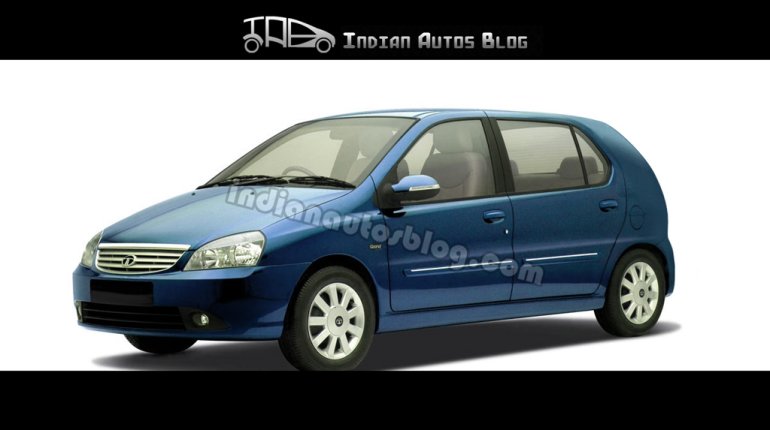 Tata Motors obsession with the '25 kmpl' figure is expected to trickle down to the this product as well. It is expected to be powered by 1.4-liter CR4 diesel engine. Tata Motors may choose to introduce alternate fuel options like CNG and LPG to get the complete attention of cab companies.
As Tata Motors did not choose to display the Indica EV2 CR4 XL at the Auto Expo, we predict that the launch is not imminent.  It could follow the Safari Merlin, perhaps during the festive season.
[Source: Indiancarsbikes.in]