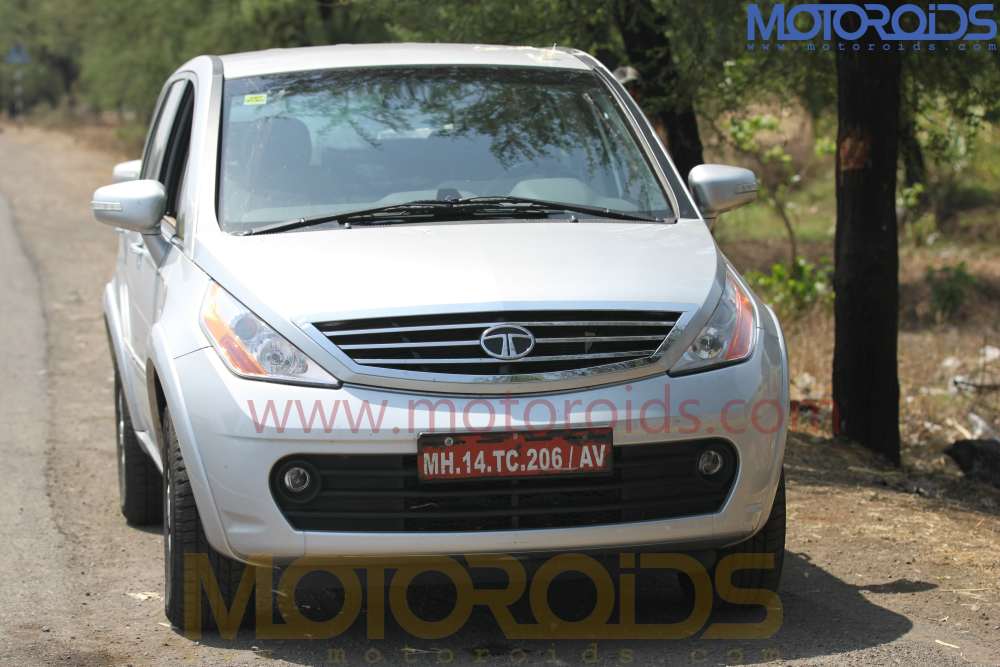 Day by day, Tata Motors is getting increasingly aggressive to conquer various international markets. First we saw the Indica Vista (LHD version) then the Indica Vista EV for UK market. Now Mr Ramugade, a member of Motoroids, has spotted a LHD version of the Tata Aria near Pune.
This does not surprise us because on the day when Aria was launched, Tata Motors made it quite clear that Aria will be sold in the international markets eventually. After the JLR takeover, there were rumors that the Aria was sent to Jaguar for final touches. Clearly, Tata Motors had Europe as 'prospective sales market' when developing the product.
According to Ramugade, there were no special changes to the LHD Aria and it had a 4X4 badges as well.
So all you Europeans, are you ready for the Tata Aria?
Source - Motoroids.com