A little more information on the production avatar of the S-Cross Concept emerged this week. Our friends at Cardisiac have made a posting on the future model laying down details on the size class and positioning.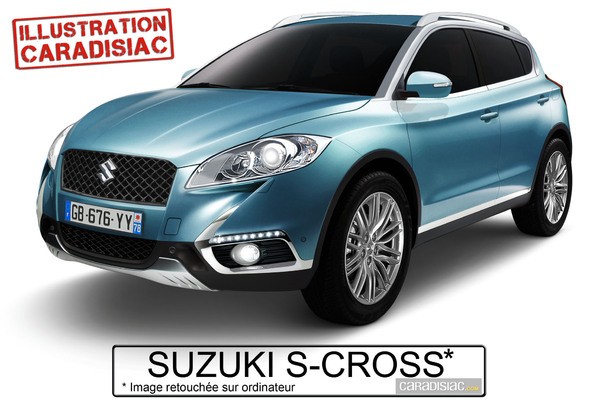 Contrary to the common belief, the S-Cross Concept, shown at the Paris Auto Salon last year, is not the direct route to the SX4 replacement. The S-Cross debuts a C-Segment crossover that Suzuki will place between the SX4 and the Grand Vitara.
Both SX4 and Vitara are waiting for full model changes, the latter, according to sources, would be built on the Kizashi platform while the replacement to the former would be much bigger than the model it replaces.
A Frankfurt unveil is likely for the production S-Cross. It would be a size bigger than the EcoSport, so it's competitors would be the Peugeot 3008, Nissan Qashqai and the Hyundai ix35.
Suzuki would strap the S-Cross with a two-liter petrol engine and a 1.9-liter diesel engine borrowed from Fiat. Engineers are tasked with the job of endowing the crossover with the handling characteristics of a sedan, while retaining the ground clearance of a crossover of that size.
[Launching a five-seat S-Cross is a brave decision for India, but Maruti know mighty well that fortune favours the brave!]
The S-Cross may not have seats for seven, so selling it in India is risky in the 10+ lakh rupee segment. The best way to work around this problem is to have two wheelbases with room for a small seat at the back. Would Maruti look at this crossover as an option to enter the SUV segment or perhaps create one?
[Source - Caradisiac.com]