While the Kawasaki Ninja H2 and H2R stole the show for forced induction based motorcycles at EICMA 2014, Suzuki also had a concept of their version of a forced induction machine - the Recursion Concept.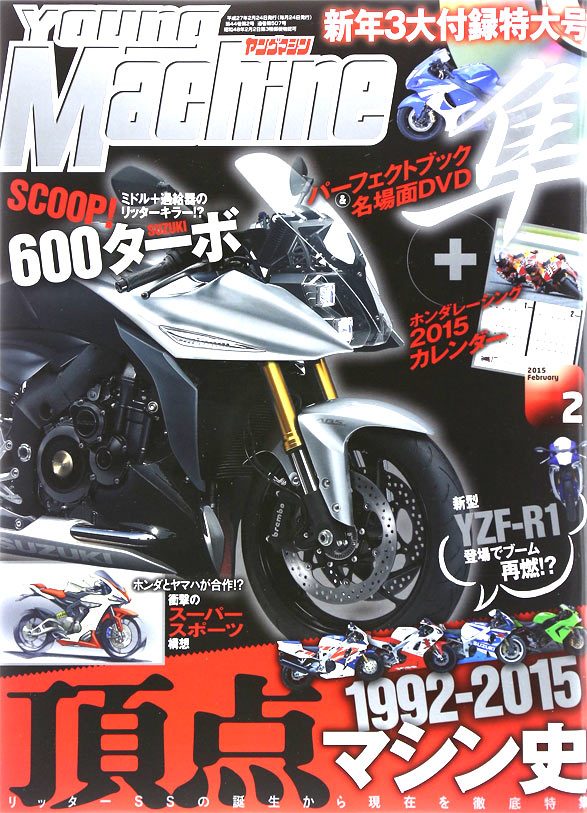 Recently Young Magazine from Japan published a render of the final production version of the same motorcycle on the cover of their latest issue. The magazine has been quite accurate in the past when they showed the final production render of the Yamaha R25 several months before its launch in one of their issues, making us believe that this too would be quite an accurate representation of the final product.
While the rendering shows quite a few similarities with the turbocharged concept bike that was first showcased in 2013, its underbelly exhaust, two cylinder engine and half-fairing resemble the motorcycle displayed at EICMA 2014. The half-fairing looks remarkably similar to the company's other concept machine, the 1,100 cc six-cylinder Stratosphere Concept, which was released by Suzuki back in 2005.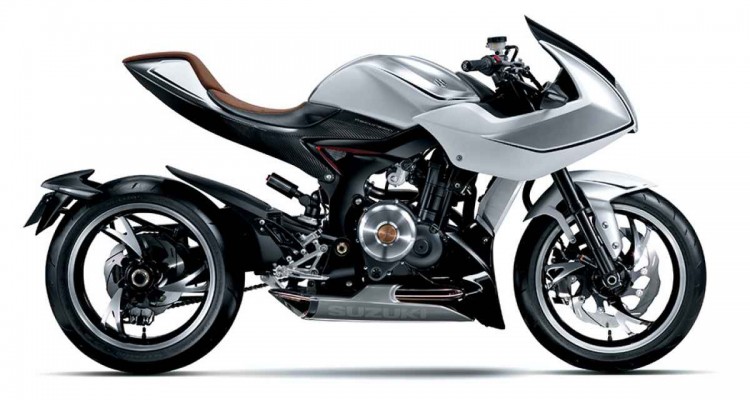 The Suzuki Recursion motorcycle is slated to be launched with a 588 cc turbocharged parallel twin that would be good to pump out 100 bhp of power and 100 Nm of torque. Where the Ninja H2 and H2R twins run on a supercharger mechanism that runs off the crank, the turbocharger would get its power from the exhaust gas pressure, spinning the turbines.
The Recursion is not the first time that a manufacturer has showcased a turbocharged motorcycle. In fact, back in the 80s', there were a few machines that adopted turbocharging, like the 1983 Kawasaki ZX750E and Honda's CX500.
Also read: Kawasaki Ninja H2 bookings open in India
While the turbo technology back in the days was quite rudimentary and resulted in generous amounts of turbo-lag, the turbocharger systems of today have become more advanced, where the mechanical actuation latency can be overcome with the aid of electronic actuation techniques, resulting in instant and linear power delivery throughout the rev range.
[Source - Young Machine]