The Suzuki Inazuma GW250 has been touted as the next big 250cc bike to enter the highly competitive Indian market.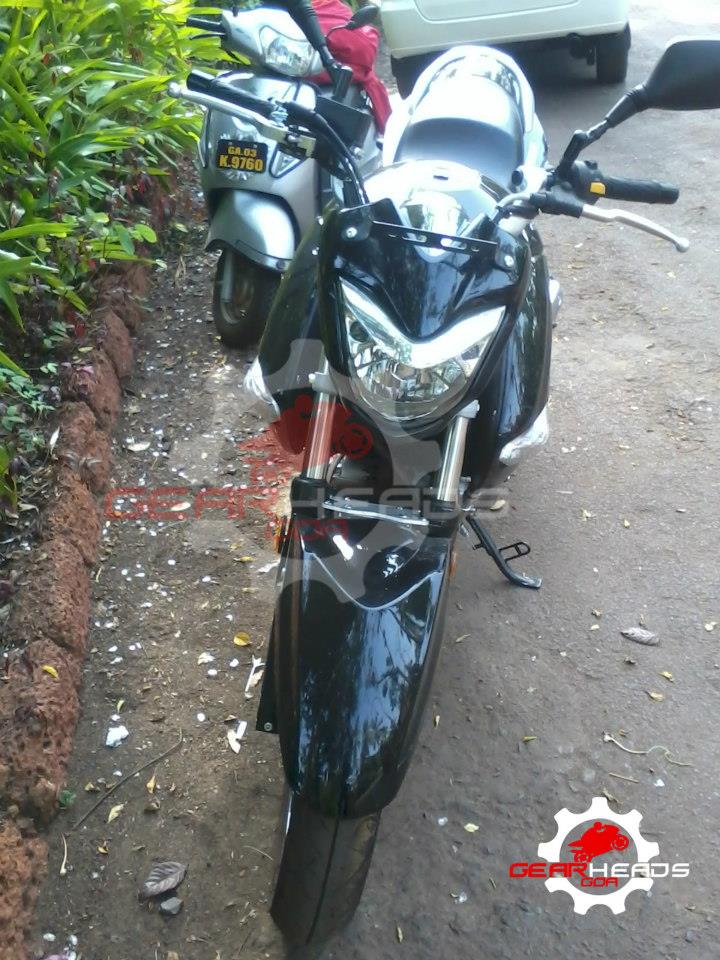 Although various media reports suggested that the Japanese motorcycle is inbound, there was no confirmation from Suzuki. Now we bring you what we think is concrete evidence for the Inazuma's impending arrival.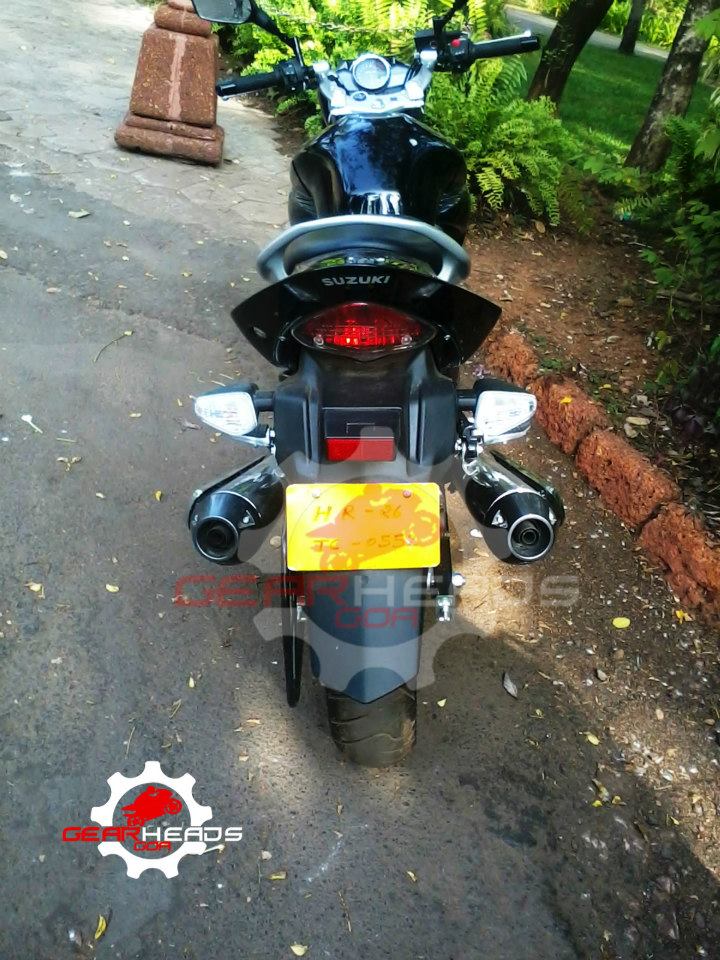 The motorcycle was spotted in Goa while it was being filmed for promotional videos. The spy pictures were posted on a Facebook page named "GEARS - Goa Enthusiasts And RiderS". If you remember, this is not the first spotting of the bike in India.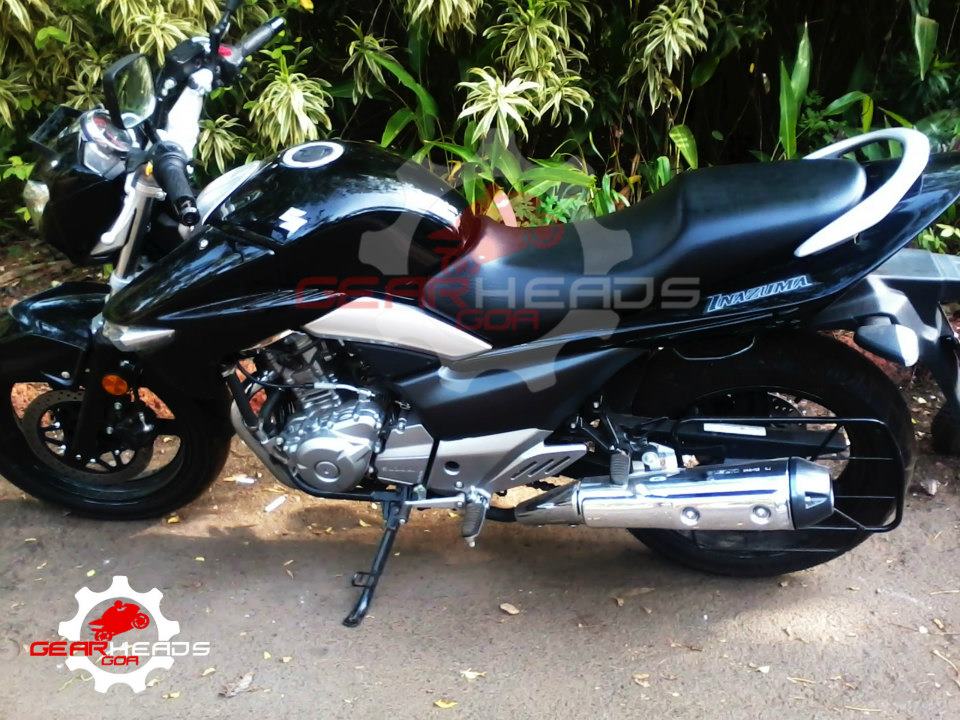 The FB page went on to say that the motorcycle is much more pleasing to the eye in flesh than in the photographs and the exhaust note is rather calm. The Suzuki Inazuma GW250 is powered by a 248cc, fuel injected, parallel twin motor which has 26 bhp and 24.4 Nm of torque in store. The engine is bolted to a 6-speed gearbox.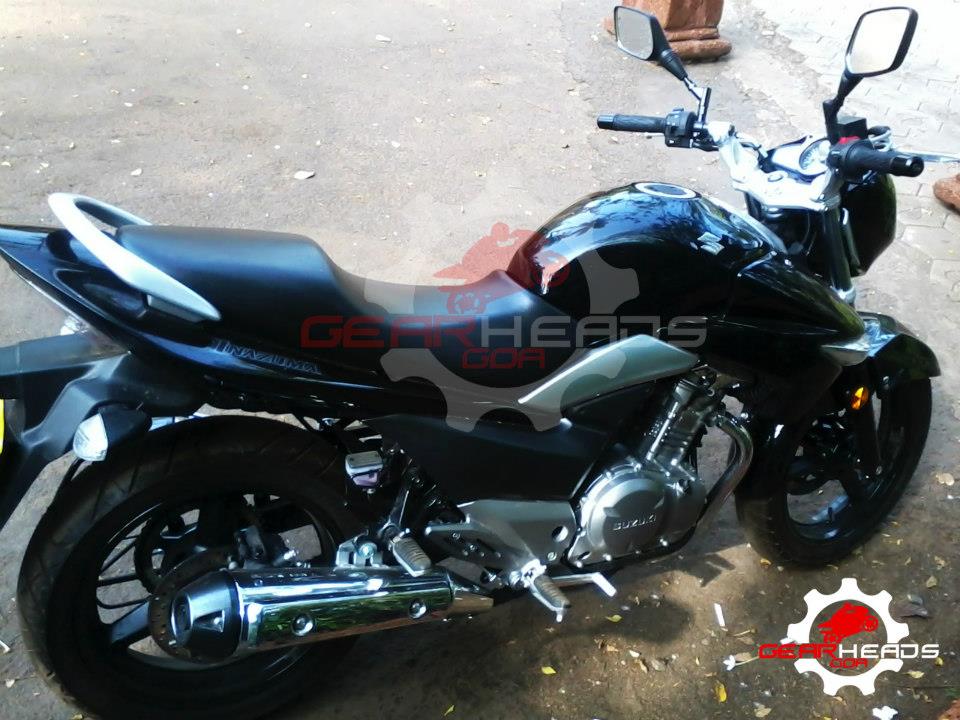 The Inazuma is not here to pickup a fight with the Ninja. With high set wide handlebars and long wheelbase (1430), the Inazuma targets riders who look for a comfortable tourer which can cruise all day long at a reasonable speed.
Regular Indian Autos Blog readers know that Suzuki has recently unveiled a faired version of the bike called the Suzuki Inazuma GW250S at the Auto Shanghai 2013.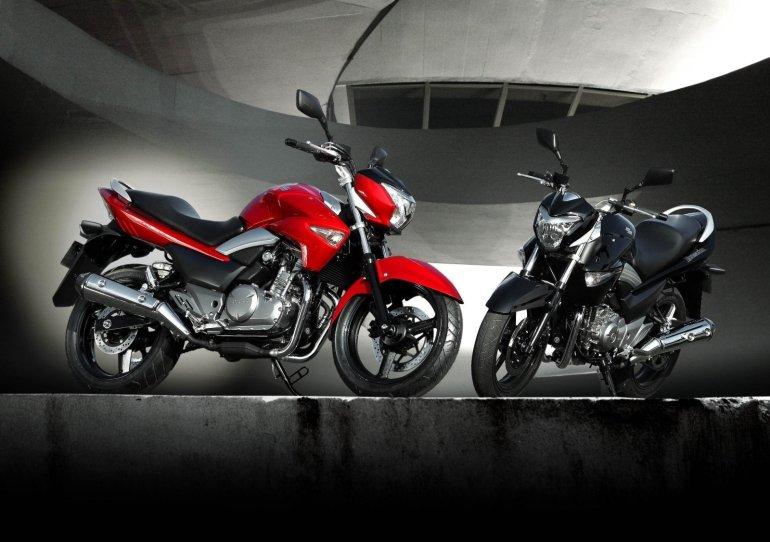 Suzuki Motorcycle India is still silent about the bike's launch but the filming of the promos suggests that it is not far away from hitting the roads.
[Source: FB page of GEARS]