Update - @SuzukiCars have uploaded one more image exposing the iM-4's front three quarters from its booth at the Geneva Motor Show.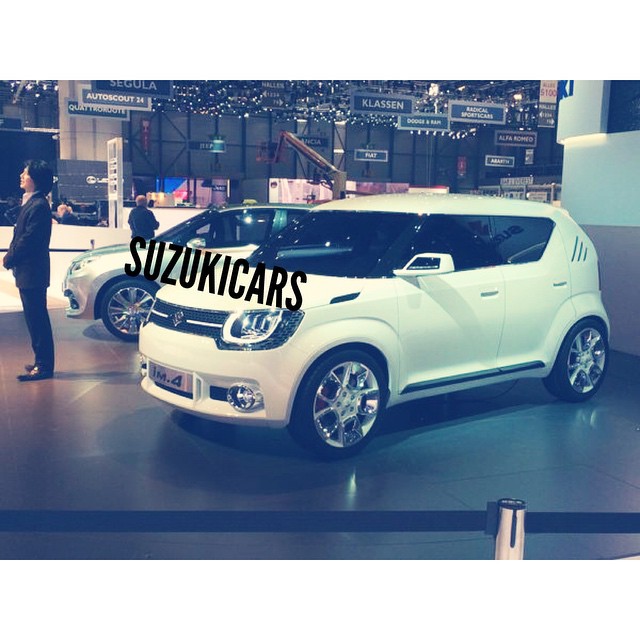 Instagram page @SuzukiCars has posted what it alleges is the first official image of the Suzuki iM-4 concept bound for the Geneva Motor Show 2015 that opens on March 3 (Tuesday).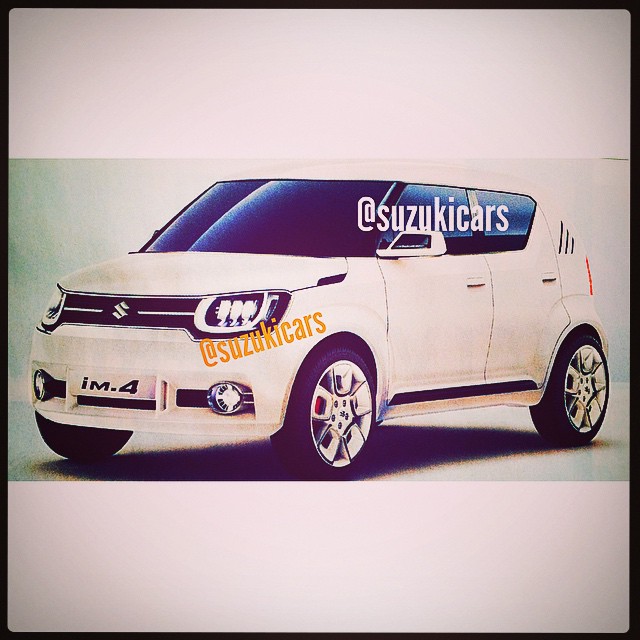 The iM-4 is a diminutive crossover that looks production-ready with with an upright front end, sharply cut daylight opening, puffed-up wheel arches and diagonal vents on the C-Pillar.
Suzuki has thus far only issued a teaser image and said that it is "an iconic mini 4X4" which has a concept theme of "Shape of Inspiration". The proposal is all-new and it is equipped with "4X4 DNA" and new technologies to give "real inspiration to drivers".
The iM-4 could preview the Swift-based Maruti YBA which is expected in the Indian market late this year or next year to compete with the Ford EcoSport and the upcoming VW Taigun and Tata Nexon in the sub-4m territory. Or it could be a Celerio-based crossover for Europe that would act as a sister model to the city car, playing the role of the adventure alternative with 4WD, a commanding seating position and high ground clearance.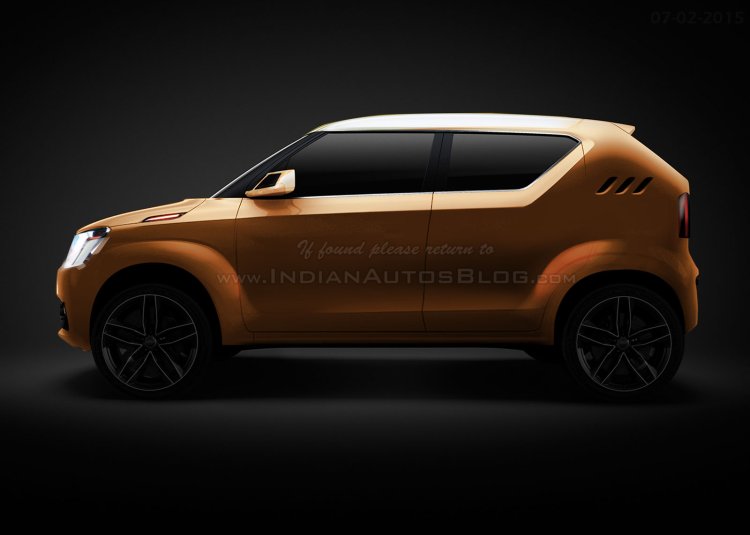 Suzuki sells two pint-sized SUVs currently, the Jimny (globally) and the Hustler (JDM).
Suzuki Hustler - Image Gallery (Unrelated)
[Source - Instagram.com]