Highlights the Ignis's outdoor versatility.
Suzuki China is showcasing the Suzuki Ignis Trail Concept and Suzuki Ignis Water Activity Concept at the Auto China 2016 in Beijing today. Unveiled at the 2015 Tokyo Motor Show and 2016 Tokyo Auto Salon, respectively, the Ignis concepts highlights the Ignis's outdoor versatility.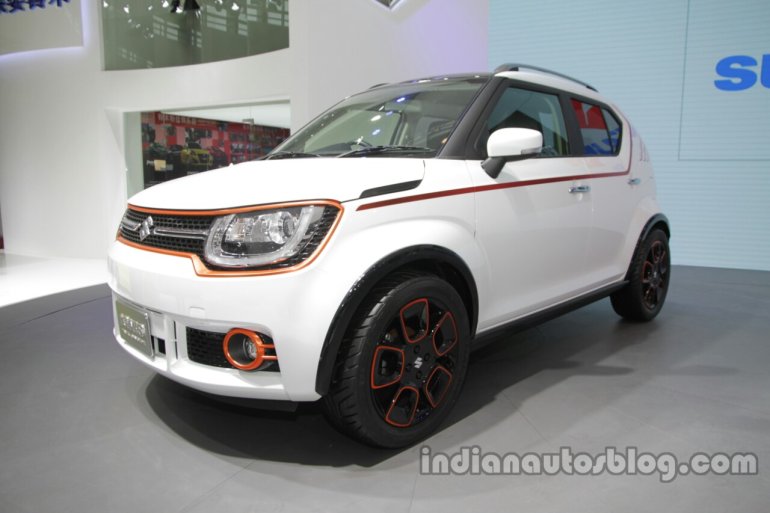 The Suzuki Ignis Trail Concept features large alloy wheels and bold wheel-arch mouldings, both of which are finished in gloss black. The exterior features orange body stripes and and accents on the wheel spokes. The makeover is to emphasize the Ignis's credentials as an urban crossover, says Suzuki.
The Ignis Water Activity Concept has a dark green exterior color, orange streaks on grille, bumpers, side sills, rims and mirror caps, black alloy wheels, a metallic coating to the underbody, and an orange canoe mounted on the roof rails.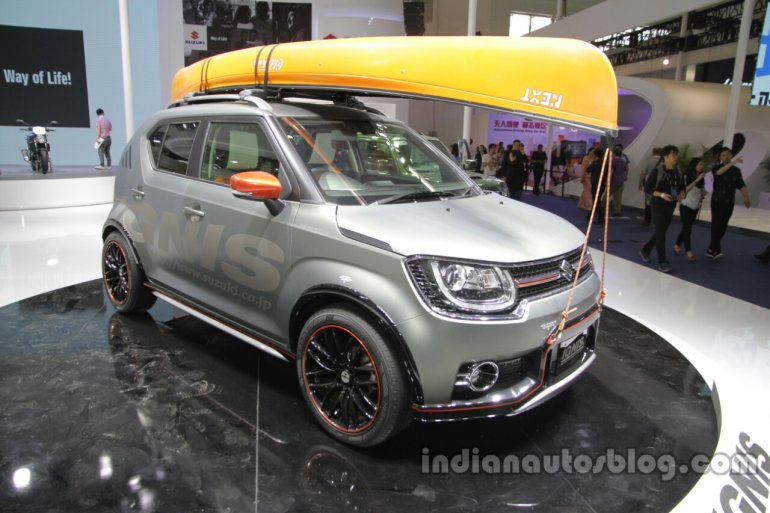 Suzuki has confirmed that the Ignis will go on sale in China from 2017. The JDM-spec Ignis is powered by a hybrid powertrain that combines a 1,242 cc Dualjet engine and an electric motor, which sends power to the wheels via a CVT.
Meanwhile, the Maruti Ignis will launch in India in the festive season period this year.
Suzuki Ignis Trail Concept at the Auto China 2016 - Image Gallery