Autocar reports that Suzuki Motorcycle India is planning to discontinue the Suzuki Hayate EP in 2020 in light of the BS VI emission norms.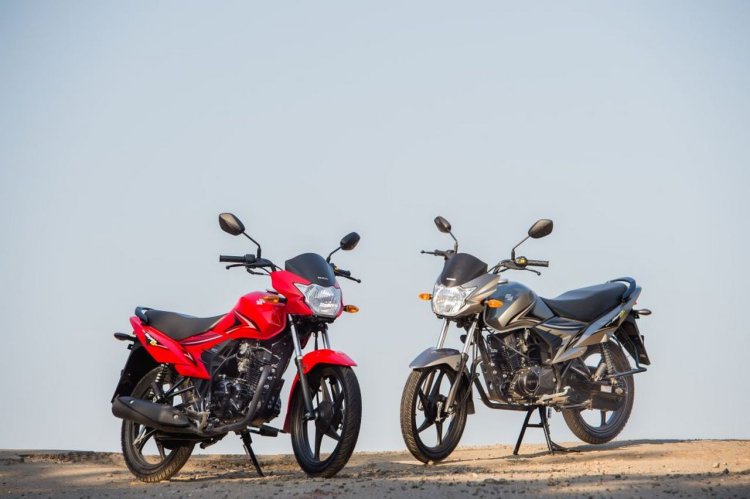 At present, the Hayate is Suzuki's has the only motorcycle in the commuter segment. It rivals with a number of motorcycles such as Honda Dream Yuga; Yamaha Saluto RX; Hero Splendor range and the Passion range. The website reports that the Japanese company will focus its attention on the flourishing scooter and premium motorcycle market (150+cc). On the sidelines of the Suzuki Intruder 150 launch, Satoshi Uchida, managing director of Suzuki Motorcycle India, said:
The recent customer trend is moving towards stylish and premium products and taking that into account, we have launched the Intruder 150. Going forward, we will be introducing at least two new products every year in the scooter and premium motorcycle segments, with an aim to reach sales of 1 million units (Scooters: 800,000, Motorcycles: 200,000) by FY2019-20.
Also Read: India could become global production base for next-gen Suzuki GSX250R – Report
In India, the growth of scooter business in this financial year stands at 41.79% year on year; and the average growth rate is 18.11% over a period between 2010 and 2017. Whereas, the average growth rate in the motorcycle segment is a shade over 5% in this decade. In FY 2015-2016, Suzuki's sub-150cc motorcycles contributed to 54% and went down to 50% in the previous fiscal. In the same period, the scooter contribution improved from 46% FY16 to 50% in FY17.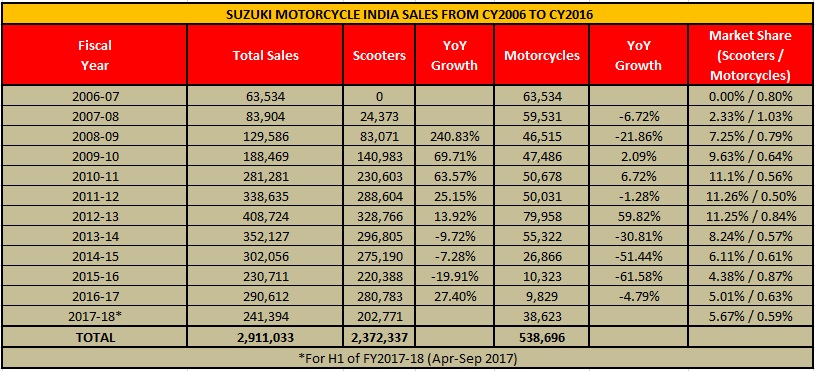 Also Read: Suzuki to launch premium 150 cc scooter in India – Report
Projecting the future numbers, the scooter contribution in the total sales would go up to 56% in FY19-20; while the motorcycle contribution would go down to 44%. The numbers indicate an uptick in the scooter business, which would be a crucial segment for Suzuki to cash in on.
[Source: Autocar]