Remember the Maruti Versa? If you don't, then look at the Maruti Eeco. It was an ugly cousin to the Eeco which failed miserably in India. Ever since the low priced Eeco was introduced bearing the Versa's virtues, sales have skyrocketed registering it a spot in the best selling vehicles. The Eeco is among the last products in Maruti's portfolio to not use a K-Series engine.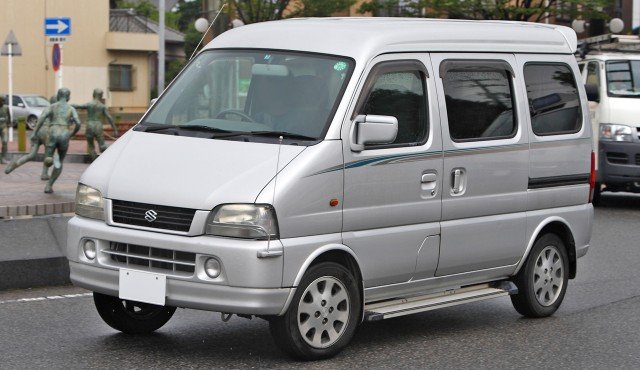 In Japan, Suzuki has not bothered with a Multi-jet or the K-Series. They've gone ahead with electrifying the Every. Just 13 units have been manufactured and sent to dealer outlets to see Japan' reaction to the e-MPV model. To be handed out to customers on a trial basis data gathered from the field exercise will be put to use on the mass-production model that comes out an unspecified date in the future.
The Every EV is strapped with a lithium-ion battery pack that takes 5 hours to recharged providing up to 62 miles (approximately 100km) of range, sufficient range for delivery vans in Japan. Since the battery pack is heavy, the vehicle has gained 441 pounds over the gas-fueled model but the load carrying capacity surprisingly is left undisturbed at 551 pounds.
Maruti showcased a functional Eeco EV during the Auto Expo that was on duty at the CWG games site. Should Maruti send out a dozen Eeco EVs to dealerships and rent it out to loyal customers to gather its own feedback? It is way too early for the EV era to begin, but being prepared has no relation to time.
[Image Source - en.Wikipedia.org]
[Story Source - green.autoblog.com]