A battery powered Suzuki Every (relate to it as the previous generation Maruti Eeco) has set a world record in Japan for the longest range on a single charge - 1300 km!
The feat was performed by a four member Japanese team led by Kenjiro Shinozuka, the first Japanese driver to win a Dakar Rally, in 1997. The team modified a Suzuki Every to run on lithium ion batteries to achieve this phenomenal range.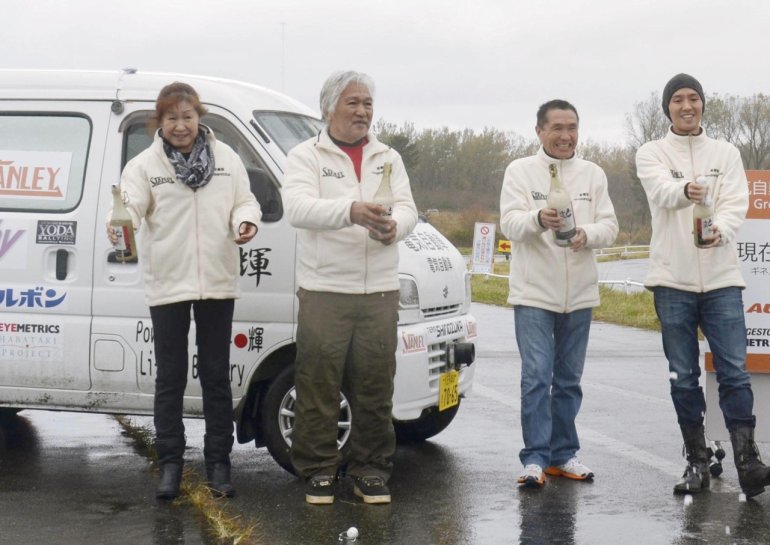 The team members took turns behind the wheel on a 25 km course that snaked through the streets of the Ogata village in Japan's Akita Prefecture, maintaining a speed of 30 kph to travel this distance.
The media coverage on this record doesn't speak about the modifications to the car. The stock Every EV, which Suzuki sold a dozen of in 2011, had a range of 100 km on a 250 kg load. To have traveled 1,300 km in the same guise, within a single charge does not look possible.
The record breakers have got in touch with the Guinness Book of World Records to intimate them of the achievement. The current world record stands at 1003.2 km, and we hope to get details on the car used to accomplish this feat when the record book is updated.
[Source - Japanesetimes.co.jp]