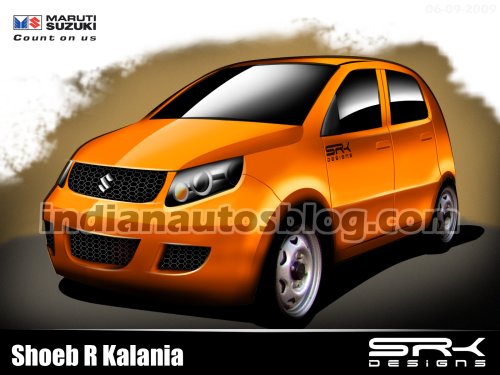 Is the YP8 Suzuki's Thai eco car entrant?
The eco car project which will see Tata, Mitsubishi, Nissan, Honda and Toyota participating, is getting grander by the day. The latest company to confirm its participation is Suzuki, who will build a 1.3-liter engined car from a plant that will have an annual capacity of 100,000 units.
Japan's Suzuki Motor Corp will begin production of small car in the southeast province of Rayong in March 2012.
Are they talking about the Suzuki YP8 which Suzuki plans to introduce here in India as well?
Very likely.
Bangkok has boosted tax incentives to invite global carmakers to invest in Thailand. The eco car norms are passenger vehicles with fuel economy of at least 20 km/litre (47 mpg) and a overall length of under 4 metres.
The YP8 will be based on the Suzuki Swift platform and is most likely to measure under 4 metres in length.
Participating car manufacturers will benefit in a big way -- cuts of up to 90 per cent in import tariffs on foreign car parts and material used for producing the vehicles, and exemption of tax for a minimum of five years provided the annual volume is 100,000 and above, are part of the scheme.