Steelbird India has announced the launch of the SBA-1 HF (Hands-Free) at INR 2,589. The product is aimed to offer the convenience of attending calls without taking off the helmet. The system can also be used to listen to music. The helmet can be purchased in three colour options – Red, Black and White – and is available in sizes ranging from 58cm to 60cm. Also read: Royal Enfield Classic 500 Pegasus owners get free riding jacket & custom helmet
The SBA-1 HF uses a batteryless system and is claimed to provide high-quality sound and performance. Unlike helmet mounted Bluetooth communication systems, the Steelbird SBA-1 HF comes with an AUX and is compatible with all phones.
The SBA-1 HF features noise cancellation through a single directional microphone, access to Google assistant and a dedicated button for call connect and disconnect. The speakers in the helmet, on the other hand, do not a have noise cancellation feature. The helmet is made with IP5 water resistant hands-free parts.
The helmet is aimed to allow the rider to attend calls just by clicking a button. The system is said to help the buyer to ride with safety and entertainment.
The ventilation system on the helmet includes an air intake in the chin guard, an air intake in the frontal and top area, and two rear extractors recycling air inside the helmet. The SBA-1 HF also benefits from Polycarbonate Anti Scratch Coated Visor Quick Release Visor mechanism Kit.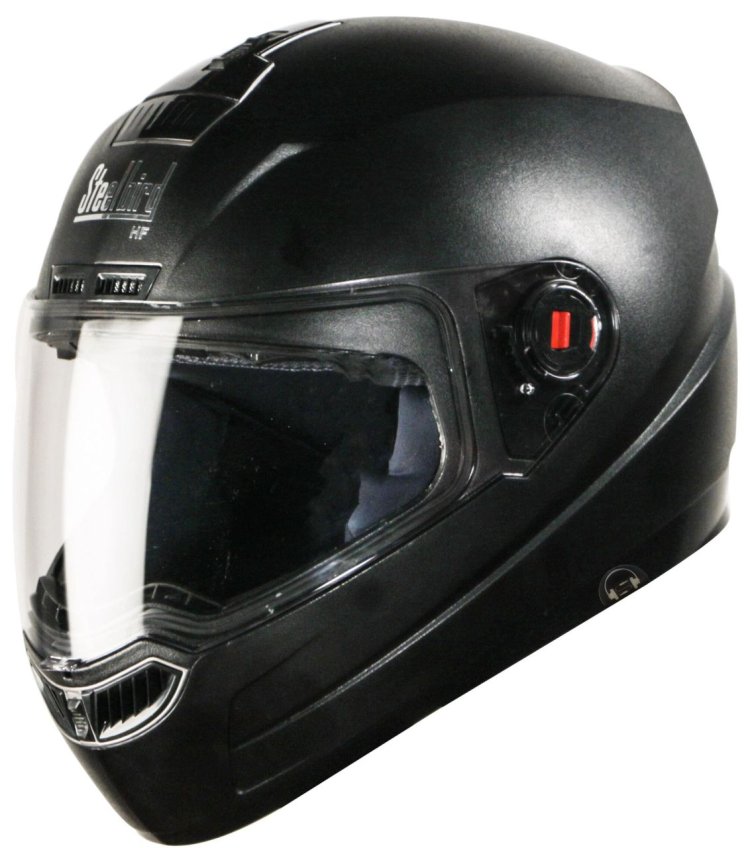 Also read: Ducati bike with front & rear radar arriving in 2020; C-V2X safety tech showcased at CES
Disclaimer
Indian Autos Blog promotes safe riding/driving and does not recommend making calls while riding/driving. Please bring the vehicle to a standstill before answering or making calls for your own safety and that of the road users. We also recommend listening to music at low volumes while riding/driving.