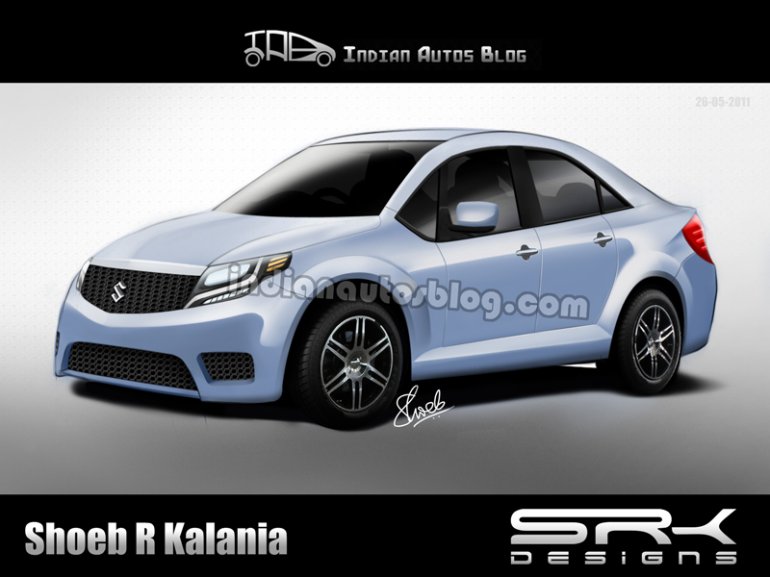 We've not witnessed drastic operations carried out on the SX4 except for the addition of the diesel heart that certainly makes it an interesting sedan for under ten lakh rupees. The SX4 is a good value for money vehicle but lately it has been facing stiff competition and has lost its grip in the market.
The diesel variant will drive up sales but with a dozen new cars entering this segment in the next one year, we can't see the SX4 holding its position for very long.
For it to not slip down to the bottom of the chart, the SX4 demands serious changes to its exterior. The updated Swift made its debut about a year back and it is about time Suzuki does something about the SX4 as well. Like the Kizashi, R3 and A-Star, a concept car could be the best start in understanding what people want. Auto Expo 2012 is the best time and place for a concept vehicle.
What should the next generation SX4 have?
Exterior: Currently SX4 is in no way the best looking car in its segment. Parked next to the Vento, new Fiesta and Verna, it is like a classic car. Knowing Suzuki well, the new version will have similar lines and the design will take the evolutionary route. Clever use of surface changes will help in fast-forwarding the SX4' design timeline.
Interior: The dashboard, seats and interior trim will be all-new. It will be made sportier and a marginal change in the dimensions will improve comfort, especially at the rear. Brushed aluminum finish will complement the black and gray interiors. The various readouts including an information system screen distributed on the dashboard will display all the required information to the driver.
Power: A new 1.6-liter K-Series petrol engine helps in improving NVH, fuel economy, response and acceleration, but on a more realistic note existing engines with technology upgrades should be carried over (1.6 petrol, 1.3 diesel). Will Volkswagen provide diesel engines to Suzuki for the next gen SX4?
The next generation SX4 should be more fun to drive, more exciting to be in, highly futuristic to look at, at any cost have features like steering-mounted controls, docking facility for iPod and rear AC vent.