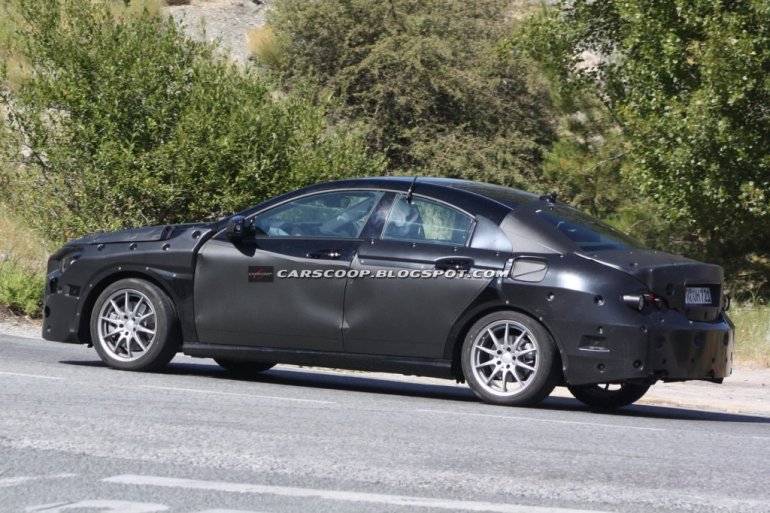 Mercedes Benz' baby CLS, based on the upcoming A-Class, is testing with a lot of camouflage in Europe, but its sporty looks and resemblance to the CLS needs more than camouflage to hide.
This will be the German's company mini "four-door coupe" to take on the likes of the Audi A3 sedan and BMW 1 Series sedan. Both front wheel and four wheel drive will be offered on the CLC. It will draw many styling cues from the Mercedes Benz F800 Style study shown a while back at the Geneva Motor Show.
Expected in late 2013, the Mercedes Benz CLC will sit under the C-Class in the class of the Accords, Camrys, Passats, etc. The three new compact German cars will not offer the same comfort or space as other Japanese or European rivals and will rely on the badge value to cut out a position for themselves.