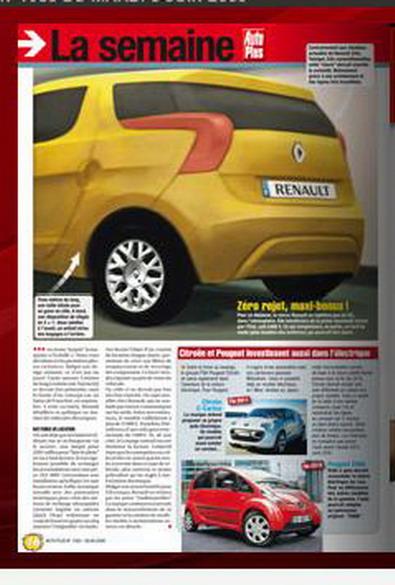 Renault's electric car would be the first of many such affordable alternate fuel cars from the mainstream car companies.
But what's intriguing is its design, could Renault-Bajaj's $3000 car take the same design route? This looks like something which we've never seen before. Probably something so different should give the Bajaj ULC a distinct identity apart from the most fuel efficient car title, that is.
But we should also remember that it is going to be a low-cost car, and we sense the design would be left simple and functional.