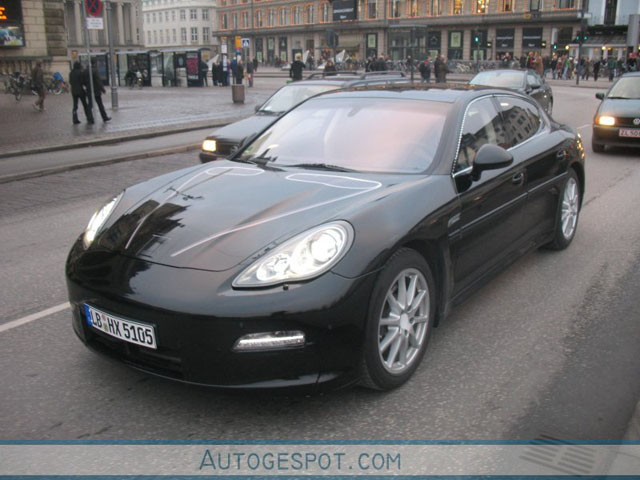 The Porsche Panamera will be Porsche's first 4 door sedan, but what's more exciting is the fact that markets such as India and China will be given priority over Europe and America which was made clear after Porsche shifted the car's launch from Geneva to Shanghai.
Seen here, is a Porsche Panamera in possibly what we believe is Germany. The Porsche Panamera is based on the same platform as the Cayenne SUV and is the size of a Mercedes Benz S-Class.
We've done a Porsche Panamera Special in the past, shown you 20 hi-res images of the Panamera and then went on to informed that you can buy the Panamera in India in 2009. The Panamera's dashboard was shown to us recently by spy photographers who also snapped the car on one of its scheduled runs in Shanghai last year with little camouflage. We wonder whether the car photographed here is the same one as in Shanghai.
Source- Autogespot