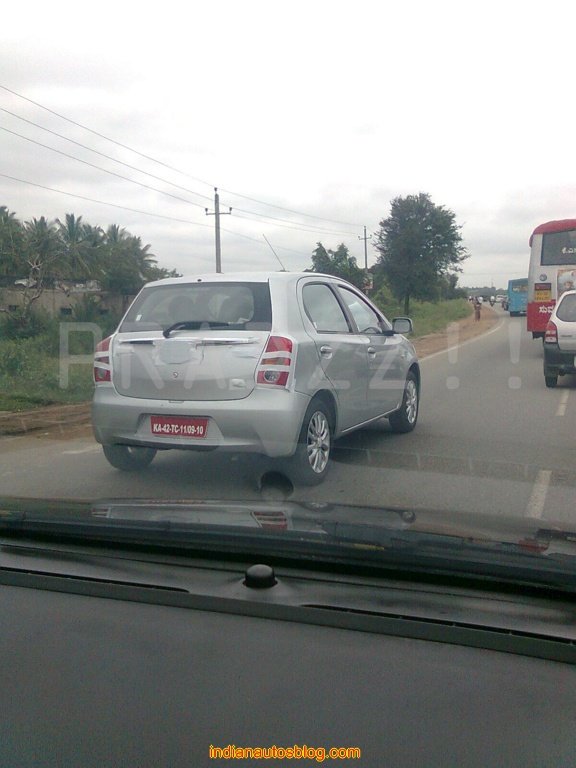 On his way to Bangalore on the Bangalore-Mysore road on Friday morning, our friend and regular reader Pappu Hatela spotted the Etios twins testing with taped badges. Both the cars are being driven, perhaps for last-minute adjustments.
The silver hatch looks more appealing than the concept car showcased through the year at various Q World events while the white sedan is so very reminiscent of the Mahindra Logan and suffers a lackluster appeal.
The subdued styling and measly use of curves on the sedan is intentional as Toyota wants to price this car aggressively. As we reported in the morning, the Etios sedan precedes the hatch but both models will debut simultaneously in the presence of the company's chairperson Mr.Akio Toyoda on the 1st of December in Bangalore.
The Etios sedan will make use of a 1.5-liter petrol engine, while the hatch makes do with a smaller 1.2-liter petrol unit.
Stay tuned for more on the Etios.
Toyota Etios spyshots