Our reader S.R.Vishnuvardan from Bangalore spotted the Nissan Atlas while he was returning from Chennai. The vehicle was tested at speeds not less than 140kph, Vishnu tells us. His Scorpio was hardly able to keep up with the commercial vehicle, which could soon find its way into the Indian market.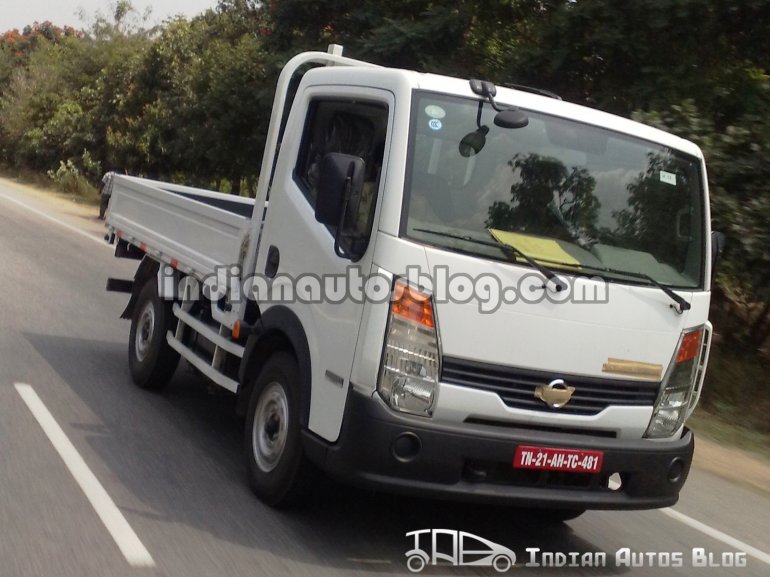 Also known as the Cabstar (a familiar name from the Alwyn Nissan portfolio back in the 90s), this commercial vehicle is available in single and dual cab configurations. The model spied testing is the latest generation that went on sale in Europe in 2006, followed by Japan in 2007.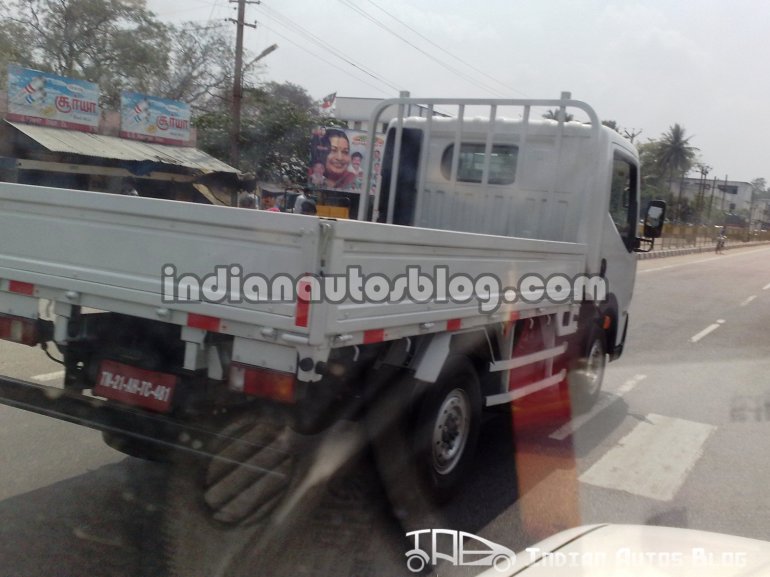 The variant tested here is "Low" capable of hauling up to 1.5 tonne. It comes with a 2.0-liter engine mated to a 5-speed manual transmission.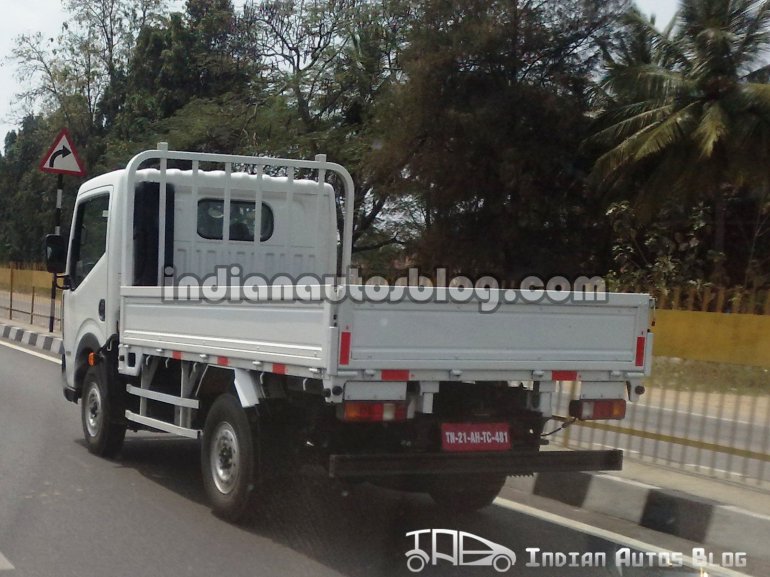 In India, people will call it a grown-up Tata Ace. The side indicators stick out from the body like those on a motorcycle.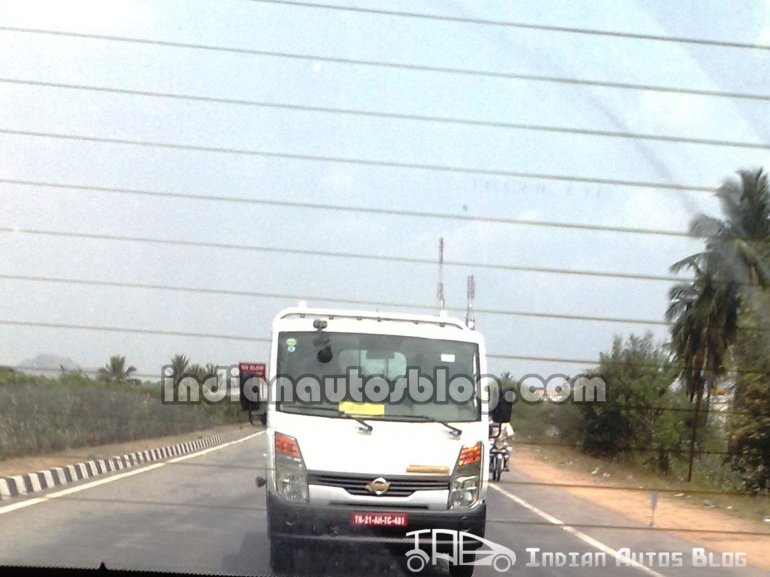 Given the highly adventurous and optimistic auto wallas and two wheeler riders on our narrow streets, we expect Nissan to house them on the body.