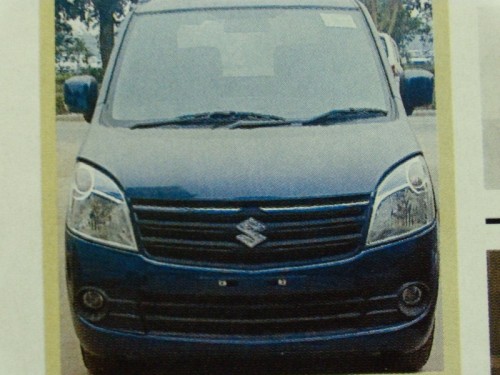 Codenamed 'YR9' the new generation Maruti Suzuki Wagon R might well use the K-Series engine found on other cars in its line-up like the A-Star and Ritz.
The new Wagon R could use a lower displacement engine. Currently the Wagon R runs using a 1061cc 4-cylinder MPFI engine that generated 64bhp of power. The only lower displacement engine we know of in the K-Series range is the 1.0-liter engine found on the A-Star which only has 3 cylinders.
Reports in the media suggest the new Wagon R will come at a "substantial" premium over the currently running model. In Mumbai, ex-showroom prices of the current WagonR are between Rs 3.33 lakh and Rs 4.55 lakh.
New Maruti Suzuki Wagon R
Source - DNA Money
Video Source - Economic Times