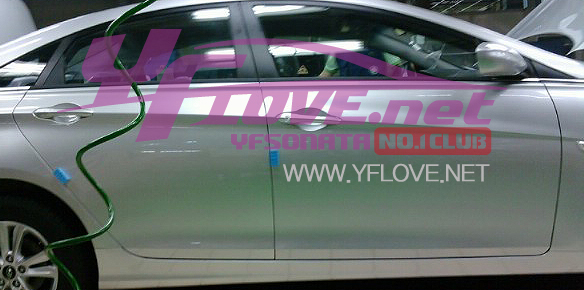 The Hyundai Sonata YF's side profile was picked up when it was undergoing some kind of testing in Hyundai's facility. But thanks to the extra large watermarks, it looks more like an ad campaign by the owners of the photo.
The tilting shoulder line and the pointed windows adds a unique element to the otherwise slopey design of the i40.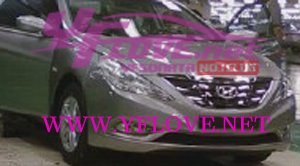 A smaller image of the Sonata's front fascia also reveals class, but we hope the extra chrome on the grille is reserved only for the top-end variant.