When I met Dr Pawan Goenka at the media unveiling of the Xylo more than two years ago, he told me many vehicles will spawn from the Xylo's platform. The variants I could imagine were single and dual cab pickups, and even a sliding door delivery van, but even in my wildest dream didn't I expect a sub 4-meter vehicle.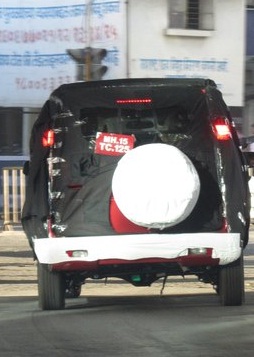 A new set of spyshots of the Xylo mini have emerged on the official Xylo FB page and like its older brother, the rear, design wise, the best feature. The tail lamps are placed even higher and the bumper has been redesigned.
Mahindra added a sporty element by fitting the spare tire to the tailgate. The front fascia and side profile have to appear compact, and Mahindra's design team have to pull out something special. A cut-short Xylo will look like a lizard that lost its tail.
The height and track are going to remain as it is, so the missing mass will not make it exactly eye candy. Mahindra can experiment with colors. Blackening the pillars will provide some relief. The alloy wheel design is crucial in this vehicle's case. The front-end can do away with curves. If they can keep the design simple, they might be able to pull it off.
The Xylo mini will stand out from the crowd, but it won't be striking.
I don't think Mahindra considered the sub 4-meter option while designing the Xylo. In India, we haven't seen a sliced MPV. It will look incongruous. This to me appears as if it was an after thought.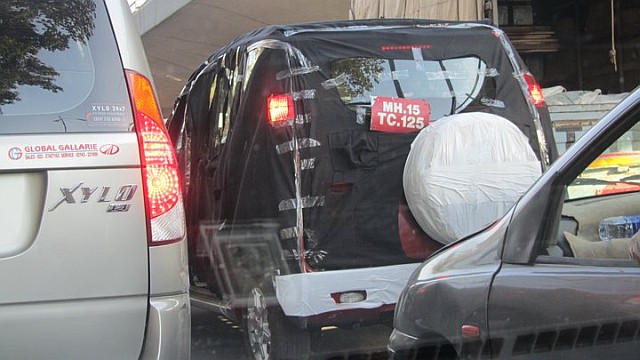 They are nevertheless pulling through with a 3-cylinder 1.5-liter diesel engine. This could be India's first mini MPV. If they can price it at around 5 lakh rupees, it will be an interesting option for sedan buyers.