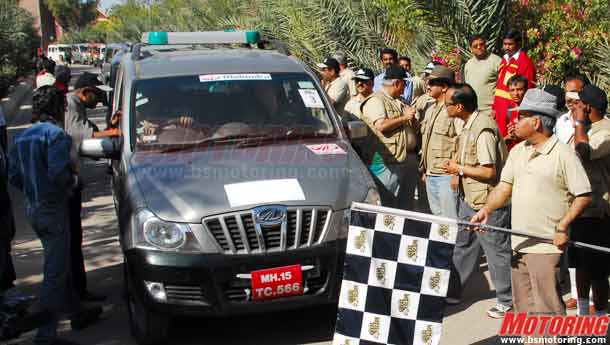 The Mahindra Xylo 4x4 will improve road grip and aid vehicle stability
Mahindra's Xylo MPV, according to Business Standard was designed to house a 4-wheel drive system. When we attended the launch of the Xylo in 2009, Mahindra made it clear that the Xylo could be fitted with a four wheel drive system and the car's architecture permitted even the use of a petrol engine.
Business Standard now has pictures of the Xylo 4x4 which was part of the Mahindra Great Escape event that concluded recently in Khimsar, Rajasthan. The vehicle is undergoing its final round of testing and it managed to conquer the course without shedding a drop of sweat.
According to sources, the Mahindra Xylo's part time 4wd system uses an advanced version of the Borg & Warner system. It could be a real-time all-wheel drive system like the one found on the Honda CR-V, where the system finds ways to provide maximum road grip and stability rather than off-roading traits.
The Xylo 4x4 would be India's first MPV with 4x4 technology when launched. Maybe in India, the Xylo 4x4 would not have a market. In places like South Africa, people could line up outside Mahindra showrooms for one.
Source - Business Standard