On the official Car and Bike Show Facebook page, an undisguised image of a white Mahindra SUV has been posted by Suraj Navle. On close inspection, we believe it is the W201 which we've been talking about on a daily basis.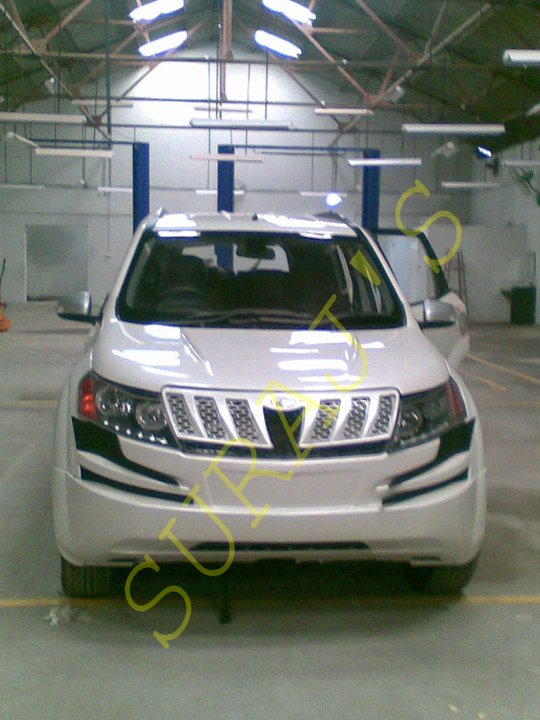 The black bits sticking out of the bumpers are camouflage hiding notches or indents. Beside that you'll see the same car parked in a Mahindra showroom later this year.
We've discussed other features of the Mahindra W201 in a close-up spy video posted moments ago. So what do you think about the Mahindra W201's front end?
[Image Sourced from Facebook.com]