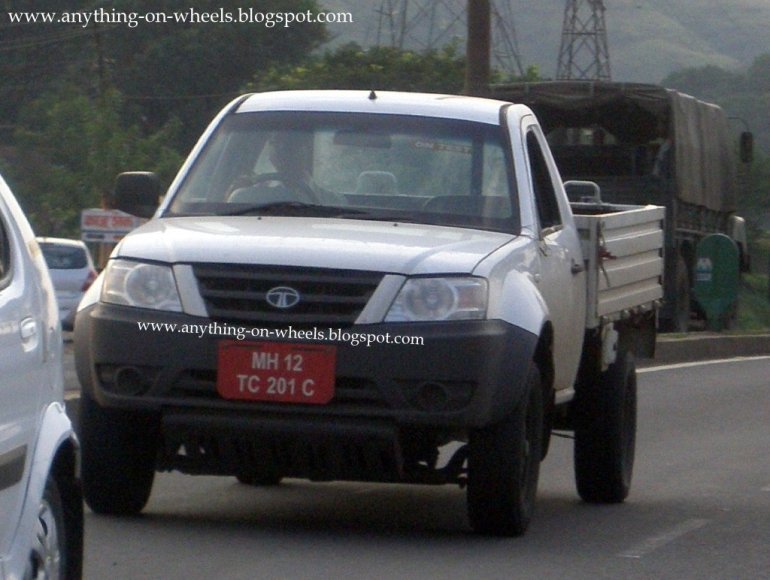 The Tata 407 has successfully completed 25 years in service and its younger sister 207 is giving the Bolero pickups the run for their money. Having launched the Bolero facelift with a new low cost CRDI engine, Mahindra could be mulling a similar operation for the Bolero Pik-Up and Camper models.
This then could be Tata Motors' answer to Mahindra's Bolero pickup - the next generation 207 built using Xenon components.
Notice the cabin and loading area carefully, the lifestyle elements are missing. They are replaced by cost-down components. The seats for example don't have headrests. The front bumper and door handle is black and the model misses fog lamps. The fat alloy wheels are gone too. The loading area is fitted with a basic bed.
Photographed by our friends over at Anything-On-Wheels.Blogspot.com, two mules of this commercial vehicle were spotted doing rounds around the Pune area.
Do you exactly know what they are?
[Source - Anything-On-Wheels.Blogspot.com]