Anything On Wheels has caught the Hyundai i45 on test again, this time on the NH4. The i45 is sold as the Sonata worldwide. Hyundai India however could strategically use the i45 nameplate as the "i" brand in India is a runaway hit.
Hyundai has sold two generations of the Sonata in India, both simply succumbed to the might of either the Honda or the similarly sized Skoda. In its third try, Hyundai has areas like appeal, features, comfort and brand value well covered.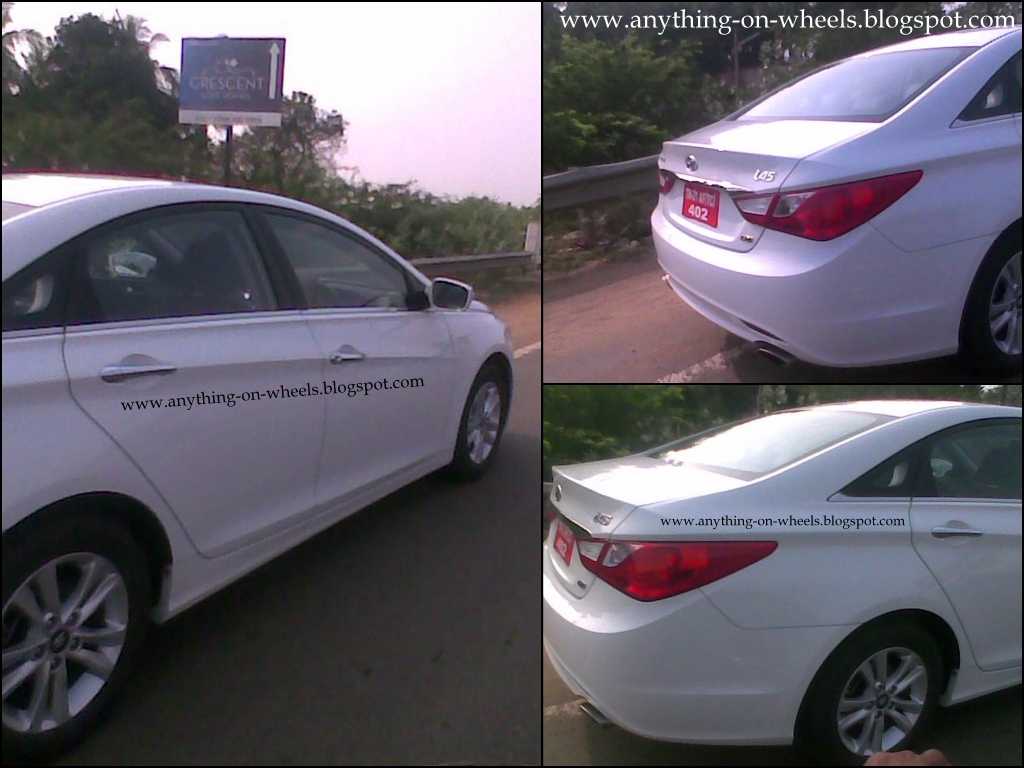 The diesel engine is of paramount importance and there are reports of the Santa Fe coming to its rescue by sharing its diesel motor with the i45 for the Indian market as a Sonata diesel is unheard of overseas.
One sensed Hyundai's nervousness and sense of uncertainty when the Santa Fe was launched. Hyundai was toying with the idea of assembling the car locally, but decided to pull out at the last minute. As the first consignment of Santa Fes have flown off the shelf, the company's confidence in the premium segments will sort of be restored. The Santa Fe's success couldn't have come at a better time as the i45 is a product India will love for its design and features.
Source - Anythingonwheels.blogspot.com