We're dead sure that in 2011, Ford will launch the new Euro Fiesta sedan. We're confident that a pair of 1.6-liter engines (petrol and diesel) will be available, while the target for the new Fiesta sedan will be the Honda City.
Talking about the hatch spotted testing on the OMR (Old Mahabalipuram Road) in Chennai last year, we aren't sure what Ford India has in mind. Since 2008 Fiesta hatch has caught on with Europeans and recently the Americans have also been bitten by the Fiesta bug. Ford is selling this as the Fiesta seen testing here globally with cars rolling out of production lines in Thailand, Mexico, Spain and China.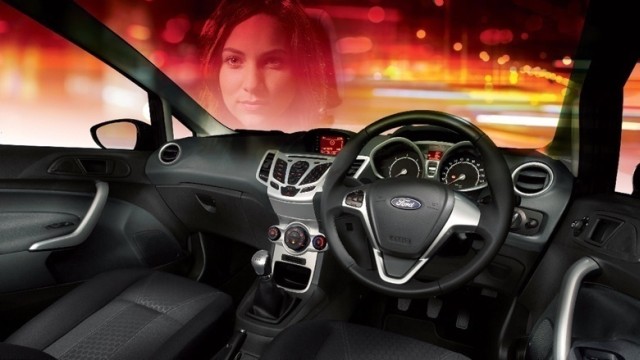 Back in India, Ford has every reason to believe that this new Fiesta hatch will do well. If Ford can apply the Figo's formula on the big Fiesta hatchback, then there's no reason why this will fail or stutter. If Ford has to price this car well, majority of the components have to be sourced locally. Else, there is not much scope for aggressive pricing.
European Ford Fiesta Hatchback testing in Chennai
Ford could have used the Fiesta hatch as an experiment or a tool to see how the car or this platform or mechanical components cope with our road conditions. Ford could have carried out preliminary testing on the Fiesta hatch and the observations or knowledge gathered could be passed on to the sedan's development.
The Fiesta hatchback is sold overseas with the Figo's diesel engine. The 1.25-liter petrol engine is carried over from the older Fiesta along with a 1.4 and 1.6 petrol, and diesel lineup includes 1.4 and 1.6-liter models.
Ford could play around with the Figo's 1.4-liter diesel engine and tune it for higher power and torque. Since the hatch is 3950mm long, it can avail the small car benefits provided the Figo's powertrains are offered.
Let's see what Ford is working with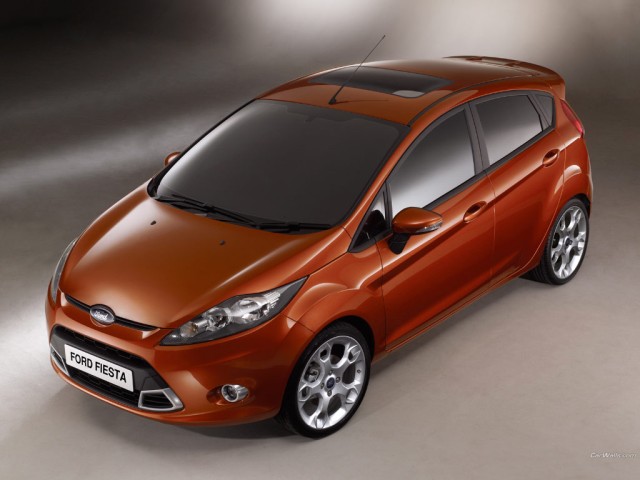 The right hand drive configuration is readily available to start with
The cabin is futuristic and spacious and is better on all fronts compared to the Figo
The sound deadening and comfort will be a level higher than the Figo given this vehicle is the latest generation Fiesta
There is a good amount of space on offer inside the cabin. Luggage space isn't extra ordinary but 281 liters is not pathetic either
There are plenty of options and extras overseas Fiestas come with (rain sensing wipers, keyless entry, parking assist, start button, electronic climate control, auto folding mirrors, etc) which can be offered on the Indian model
If Ford can better the Figo in every aspect and present the final result as the Euro Fiesta hatch with a deadly price, then the success of the i20 can be replicated.
We'll have to wait and see if the hatch makes it to India.