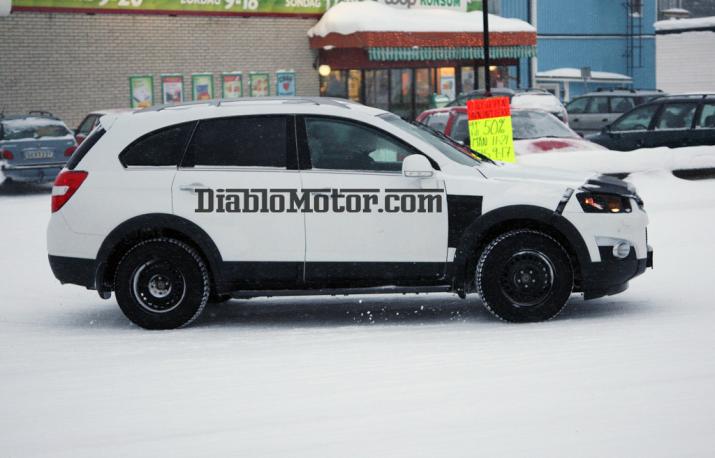 The new Chevrolet Captiva comes with a 2.2-liter engine and a different front facia
Half way through 2010, General Motors will launch the facelifted Chevrolet Captiva with a bigger and more efficient 2.2-liter diesel engine. According to earlier reports the new engine has been designed by VM Motori in Italy keeping in mind the hard-hitting Euro 5 emission standards.
While the GM India camp has remained silent on this matter, we expect the new Captiva here by the end of 2010. As the Captiva is a CBU, we find no reason why GM will continue shipping an older Captiva which has a less capable engine.
The power and torque values of the new Captiva are 10% higher. The new model comes equipped with a 6-speed manual transmission, a gear more than the existing model. There is no news on the automatic transmission, but that should be introduced at a later date. As we said before, the Captiva's front end did not go well with the muscular body. It will be taken care with the new model which has a smaller radiator grille and a larger grille on the bumper.
The existing Captiva, imported from Korea, comes with a 2.0-liter diesel engine.
Source - Diablo Motor