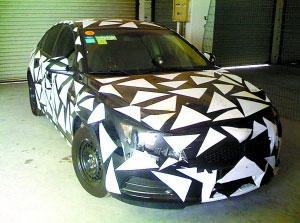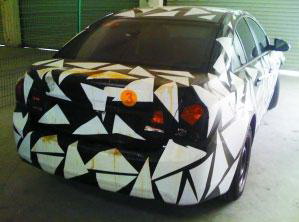 The Chevrolet Cruze a.k.a the next gen Optra/Lacetti, was spotted testing in China camouflaged. According to sources, the Cruze has been developed by GM's international design team and will be sold as an global car, i.e. under various brands in different markets. The Chevy Cruze is expected to replace the aging Daewoo Lacetti in Europe, and we can look forward to the same in India, to replace the aging Optra.
The impressive thing is the sketches of the Cruze was unveiled to the public at a GM Press conference on July 18th, so the transition from renderings to a fully working prototype has taken a brief time.
Engine wise, you can anticipate it to arrive with both petrol and diesel variants. The diesel Optra hasn't been a popular car in terms of sales, so GM might attempt the second time around with another engine and who knows, the packaging is entirely different, and it might do the trick for them.
Source- China Car Times