The Chevrolet Sail was spotted by our Ardent fan Mr.S. Sivakumar Pillai in Ahemedabad. Apart from sending in the spy shots, Mr. Pillai also took efforts to compile his own article to put down his experience of the encounter with the test mule and as well as his opinion.
Here is what Mr. Pillai had to say:
"I was passing by this area (Gurukul) yesterday evening where in was about to drop my friend in the same locality & saw this Test Mule parked right to the opposite road. I was amused to see the camouflaged car in this busy area neatly parked.
I am sure the brand is Chevy with the same Chevrolet Sail headlamps widening enough with large grill and protruding the Chevy bow which was camouflaged. This must be the Chevrolet Sail Sedan which is likely to be launched in India some where between Jan or Feb 2013 with price range of 6.5 - 7.0 lakhs ( with due respect as you are also aware) with an engine size of 1.2 Litre Petrol & 1.3 Litre Diesel respectively.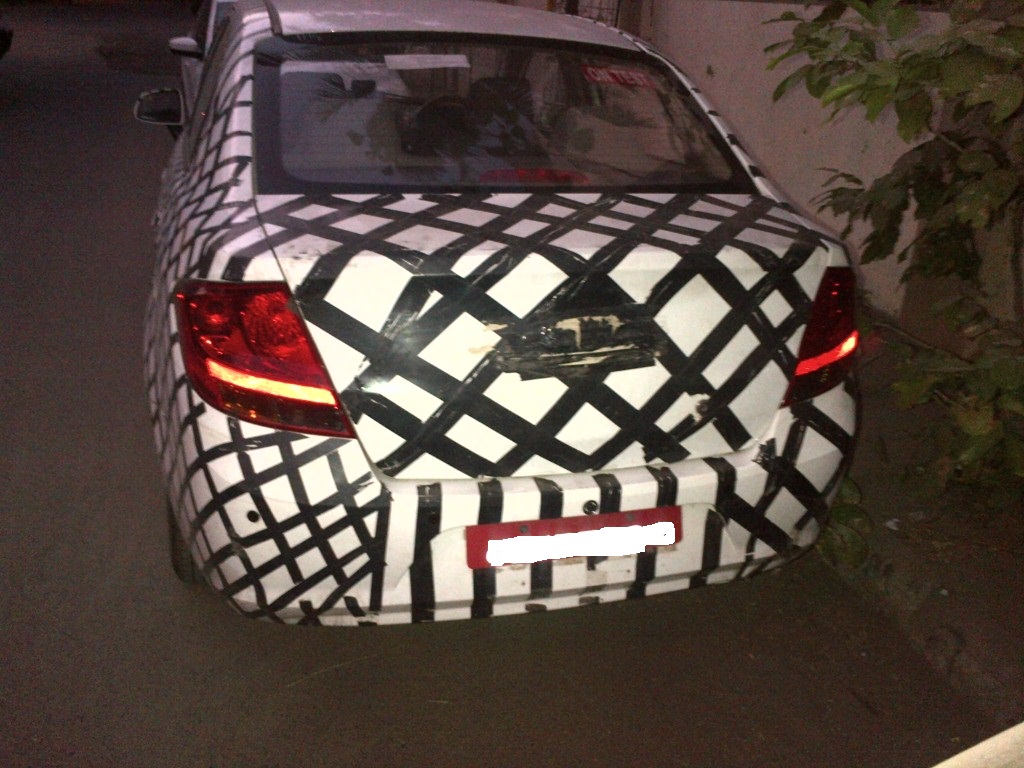 2013 is going to be a great Year ahead for the auto Industry as many manufacturers are lined up with all lots of models & variants. The prime target should be the Super, Heartthrob and one of the most selling Maruti Suzuki's Swift Dzire, and much more queued up brands like Toyota Etios, Tata Manza, Fiat Linea, M&M Verito etc.
Price factor will be a major concern for this Chevrolet Sail sedan and then the features. Because today Indian consumers are more opting for a diesel variant rather than a petrol variant even if we consider the luxury segments. There are very few people specially like youngsters who opt for a petrol engine.
At a first a glance, this car was lengthy and has an aggressive grill with the widening Headlamps. Wheelbase was absolutely larger than any other car compared in this segment, as these guys have always focused on space, technology, safety, looks etc.
The overall looks was appealing due to the size of the car though being camouflaged. Headroom, legroom and the boot size are all big enough because again space in this segment has always been a major factor towards the buying motive in India. To make a neat entry in this segment Chevrolet will have to look into the price and features comparatively, which is definite I guess, as they are also gaining the service networks across India.
But I am sure, as GM has jointly developed this car with its Chinese partner SAIC, it could be an IMPRESSIVE twist for the consumers in this segment.  Chevrolet is again developing the habit of bringing something new in the Auto Industry."