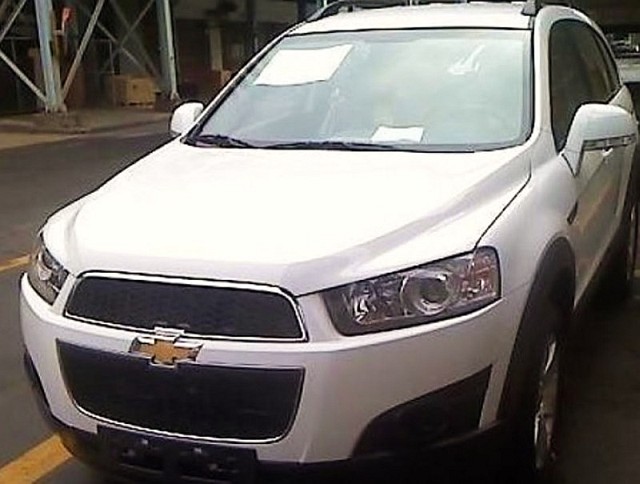 The horsepower paparazzi have an interesting catch to share that Indians will be interested in. The 2011 Chevrolet Captiva with the nose of the next-gen Chevys was spied, undisguised, in an unknown location.
The grille of the new Captiva is carried over from the Aveo RS concept. The headlamps and bumper have also tagged along from the concept which once again signifies GM doesn't build show cars for the heck of it. Their concepts are built for the production line.
Under the hood, a new 2.2-liter CRDI engine will find a friend in a 6-speed manual transmission. The new engine generates more horsepower and twist and exhales fewer emissions.
The Captiva facelift should make it to India by Diwali 2011. That's more than a year away because GM will introduce the new Aveo sedan next year and could follow it with the next gen Aveo U-VA which are more significant launches. On the heels of the hatch, the SUV could see daylight.
The Captiva is a CBU brought from Korea. Despite being a CBU, it is positioned in the mid-size SUV segment that's seeing a lot of action in India. The introduction of the BMW X1 could send many impatient customers to Chevrolet showrooms.
Source - GM Inside News