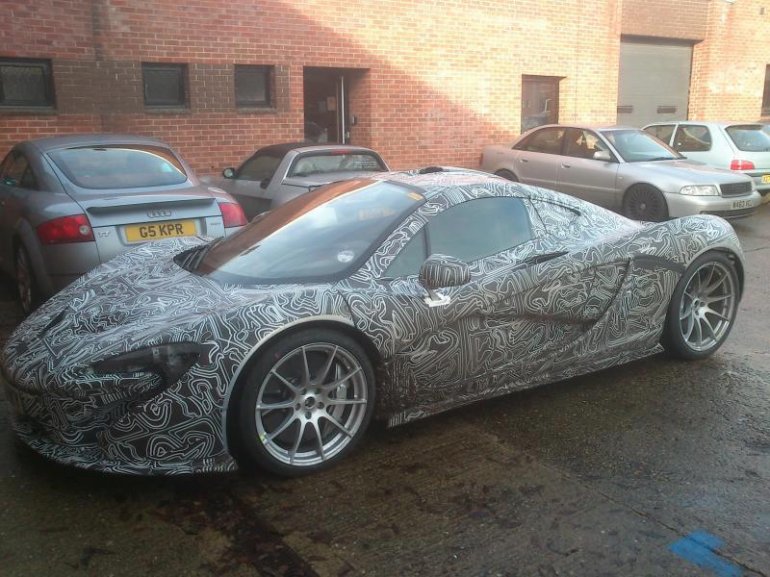 The McLaren F1 was the first ever hypercar and it was engineered by people who refused to acknowledge the laws of physics.
The almighty F1 was then, the closest thing to a Formula 1 car that a (very very rich) man can drive on public roads. It was the world's fastest production car until the Bugatti Veyron was born, but then the Bugatti trumped the McLaren with the help of not one, but four turbochargers!
The F1 still remains as the fastest production car in the world with a normally aspirated engine! So in order to come up with a spiritual successor to such an amazing piece of automobile engineering, you leave no stones unturned, right?
That's what the engineers at the squeaky clean McLaren Technology Centre at Woking, UK have been doing and bingo they came up with the P1!
The P1 design study was showcased at the Paris Motor Show in September.
And now the GTspirit.com has spotted the production test mule of the car in UK. The production model of the car stays true to the P1 design study except for the wing mirrors and the wipers which abide by the mandatory laws.
The car will be powered by the same 3.8-litre V8 motor that powers the MP4-12C. Power output is expected to be in the n0rthern side of 800 bhp which will be further enhanced by the Formula 1 style KERS technology which offers a boost of around 160 bhp.
The hypercar is expected to be launched at the next year's Geneva Motor Show in what is going to be a three car showdown in 2013. The other two cars being the Ferrari F70 (Enzo's successor) and the next gen Bugatti Veyron!
[Source: GTspirit.com, Autovision]