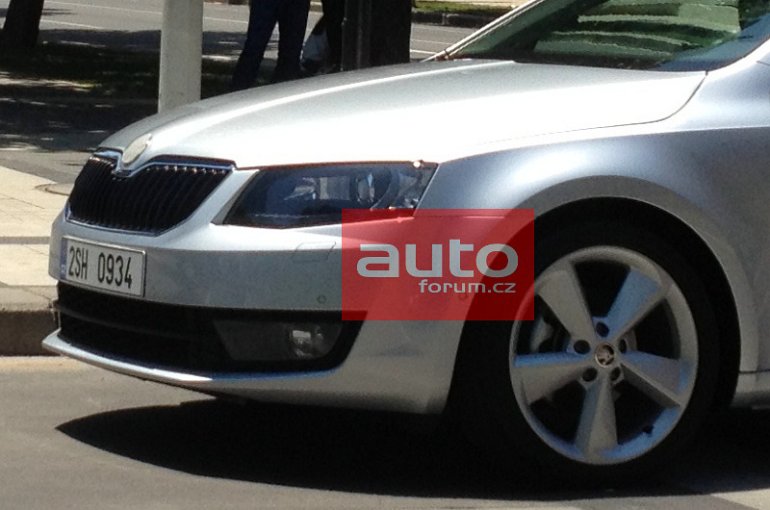 Here we are, once again bringing you a spy shot of the 2013 Skoda Octavia which is set to make its world premiere anytime from now.
The closeup shot of the new generation car's snout was captured by the guys at Autoforum.cz. The grill is slightly tapered towards the bonnet and the headlamps are true to the leaked pattern drawings which we presented in our earlier post.
The headlamps in the entry level variant will make use of halogen bulbs while higher variants get bi-xenon units. The top of the line model will get an extra ornament in the form of daytime running LED lights.
Autoforum.cz also reports that the 2013 Skoda Octavia is equipped with an electronic eye which could read the road signs and assist the driver in obeying the traffic rules. The car also is expected to come with lane departure warning system.
The Octavia will be available in both sedan and station wagon avatars right from the day one and will use three petrol engines whose displacements range from 1.2 to 1.8 and two diesel engines that displace 1.6 litre and 2.0 litre.
Ride with us and stay tuned! It's just a matter of hours before the Octavia is officially shown to the world.
[Source: Autoforum.cz]