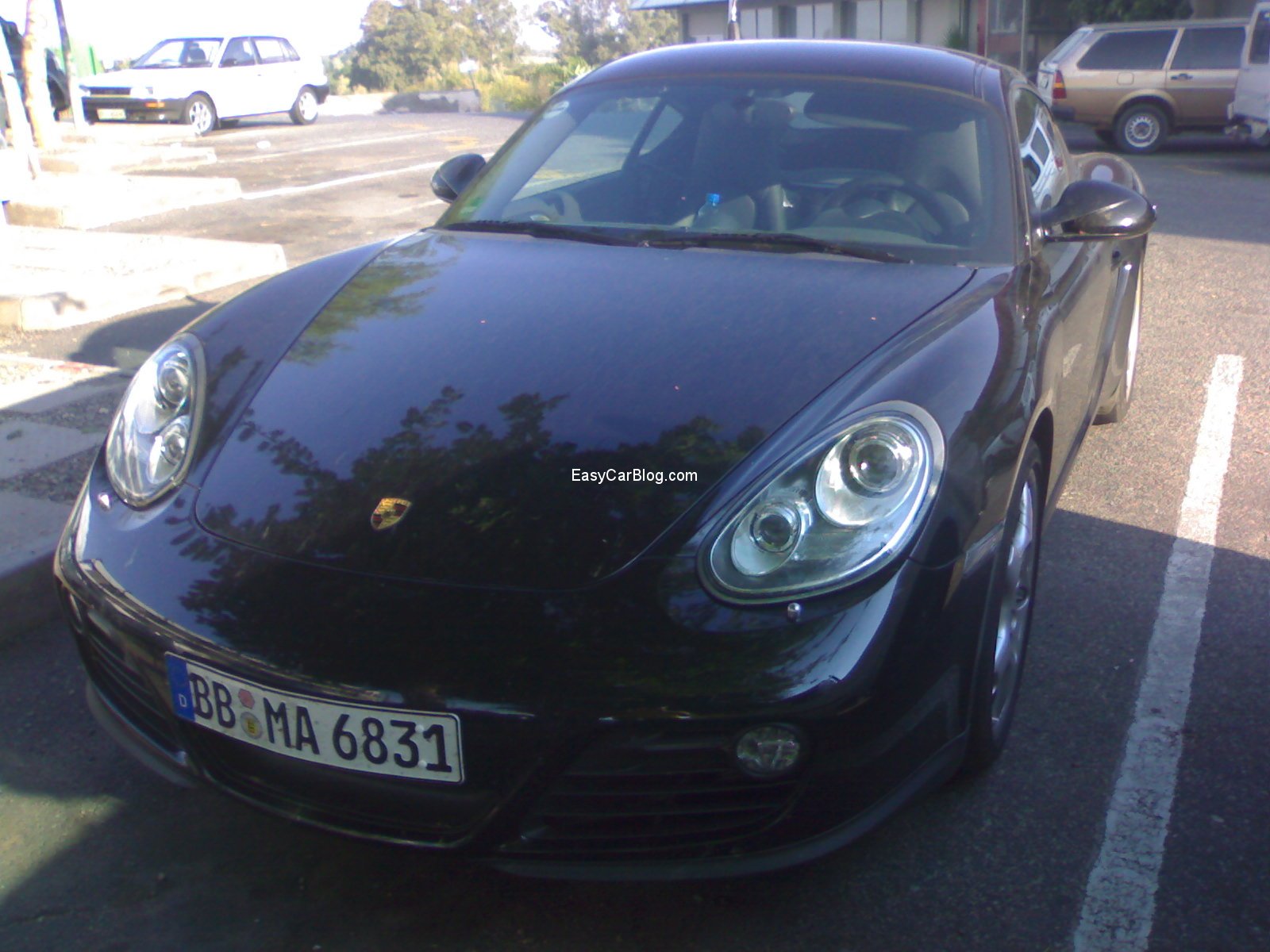 Spy pics of the next generation Porsche Cayman scheduled for 2011, were taken during a usual heat test in a location in South Africa. A few changes are expected in the 2011 Cayman, starting with the probability of  being a bit larger than the existing model. Wider tracks are also on the cards, and the car is envisioned to have even better handling and dynamic control.
2011 Porsche Cayman spyshots
There has been no hints regarding the powertrain, but it is expected to sport the usual flat-six engine. The 2011 Cayman will apparently be manufactured  with Austria's Magna Steyr according to it's new deal. And as always, the 2011 Cayman model will be fitted with Porsche Doppelkupplung (PDK) dual-clutch gearbox and a regular six-speed manual box.
Source- Easy Car Blog