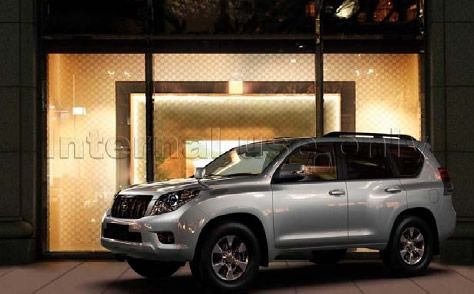 We've brought you two renderings of the 2010 Toyota Land Cruiser Prado in the past. The 6-year old SUV is due for a thorough makeover, the latest edition has a different design to it from what we can see.
The 2010 Toyota Prado would contain all the genes of a Land Cruiser, off-roading capability an inherent quality. As such, no news on the new Prado's engine or gearbox, but we're expecting powerful diesel and petrol units derived from the current line-up.
The Prado's peers like the Audi Q5 have hybrid plans in the near future, the Prado however will stick to being a powerful off-road appliance designed to haul families in comfort.
Source - Burlapp Cars