Recently we brought you a story on how Skoda glued its badge on the VW Up! and made a whole new car – Citigo. Well now this tiny hatchback is caught in the open during a photo shoot in Netherlands. Looking at the images, Skoda's ambitious plans of putting the Citigo in production by the year end certainly seem to have materialized.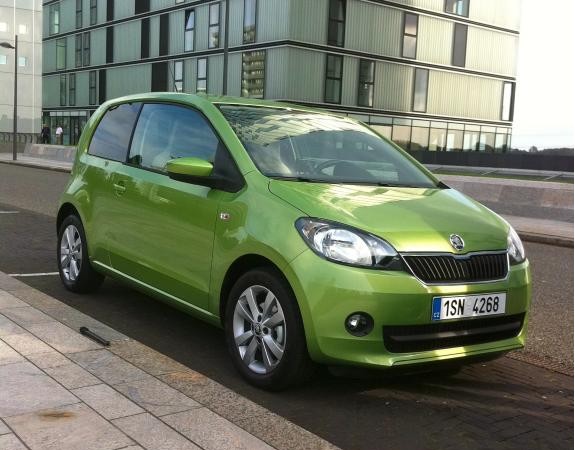 A little recap on the Citigo – The Citigo is based on the VW Up! platform. Essentially, Skoda has slightly changed the front fascia of the Up! by changing the headlamp design and adding the signature Skoda grill to the Up! The side and rear profile of the Citigo is pretty much same as the Up!
It will be offered in the same engine and gearbox option as the Up! but will be priced below it owing to Skoda's expertise in cost cutting technologies. Skoda want to introduce the Citigo in Czech republic by this year itself. It will be made available all across Europe by the next year.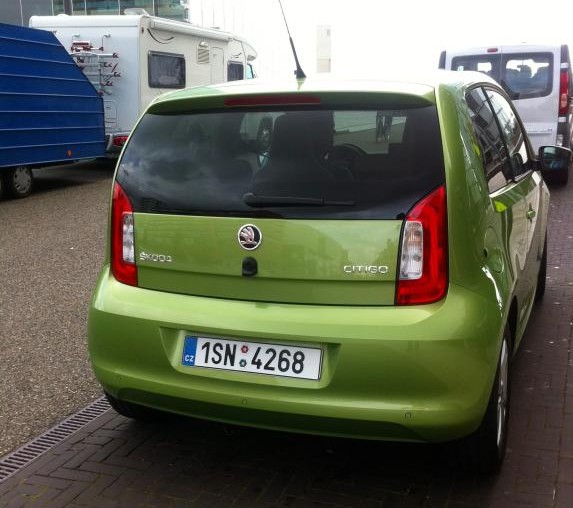 Skoda India is mum about introducing the Citigo in India. Right now Skoda India is completely focused on the Rapid sedan and is not commenting on any future plans. However, if history is anything to go by, Skoda India will introduce the Citigo in India and will price it just below the VW Up!
[Source - AutoJunk.nl]