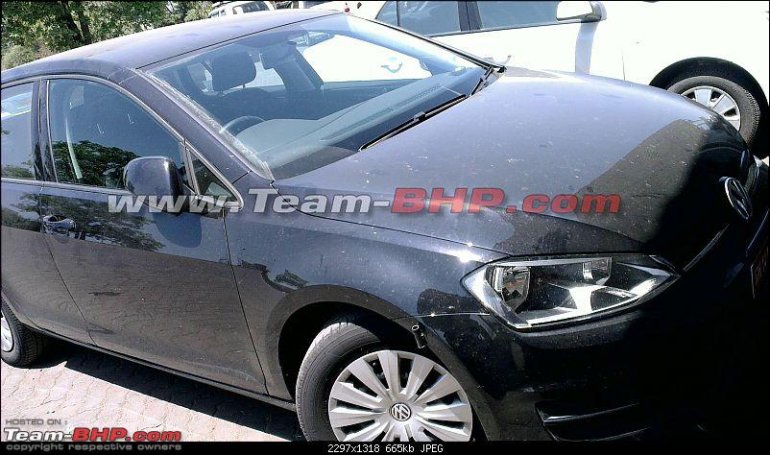 Before we start, let us remind you that VW India has no plans of launching the Golf here. They have no all-new products to show currently, and according to media reports, are toiling on variants of existing platforms to see off the next couple of years.
Having asserted that, here are spyshots of the seventh generation Volkswagen Golf snagged by Team-BHP member Mikon in Pune.
This turns out to be the first instance of someone spying the seventh generation Golf in India. The new Golf was presented in Berlin late last year and at the Geneva Motor Show last month, Volkswagen launched several variants including GTD, GTI and station wagon.
The Golf is VW's bread and butter car in Europe and is regarded widely as the best driver's hatchback in the world. The seventh generation model is based on the VW MQB platform.
Mikon reports that the RHD mule carries a 1.4L turbo petrol engine. Powertrains are testing to feature on the next generation Octavia, expected in Indian dealerships by the end of 2013.
VW didn't camouflage the body as there's nothing to hide on a car that's available in most parts of the world.
Volkswagen has also tested the sixth generation Golf in Pune's roads. Cars are brought into India as part of a global testing program even though they have no plans to compete in the local market.
[Source - Team-BHP.com]