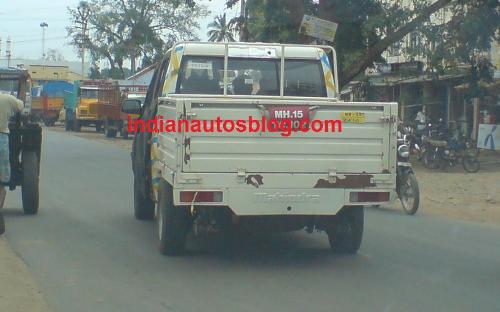 Indian Autos Blog brought you renderings of the four-door Xylo pickup truck in April 2009, and now we have pictures of the actual vehicle being tested in Ooty, thanks to Venkatesh Shreyas.
The Mahindra Xylo pickup truck retains the shape of the Xylo MPV till the C-pillar and from then on, the loading bay of a Bolero Maxi truck has been bolted to the body. Though the loading bay on the test vehicle appears crude, Mahindra would give the rear bay some contours for a neat and stylish look.
Contrary to the various reports in the media stating that the Xylo pickup truck would be a commercial offering from Mahindra & Mahindra, Indian Autos Blog feels that the Xylo pick up truck would be brought out as a lifestyle product.
There isn't a market for pickup trucks in Indian, which was clearly outlined by the Tata Xenon and Mahindra's own Scorpio Getaway, so why would Mahindra be working on the pickup version of the Xylo? Answer is Mahindra is mainly eying foreign markets where pickup trucks are seen as a means of practical transportation. South Africa, Nepal and other developing countries are very lucrative markets for the Xylo pickup.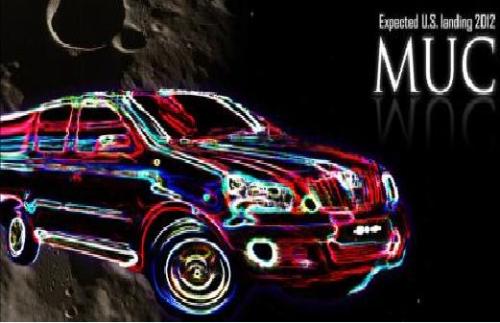 Even the teaser pic on Mahindra's North American website suggests that Mahindra could also be planning to launch (or land) the Xylo pickup truck with 4 wheel drive, an automatic transmission and premium features like traction control, cruise control and electronic stability program in 2012. Could Mahindra plonk the Ssanyong sourced 2.7l 5 cylinder diesel in addition to the 2.2l 4 cylinder CRDe under the Xylo's hood as well?
Mahindra Xylo Twin-cab Pickup spy pictures