The Wheels and Waves festival takes place in Biarritz, France.
At the 2017 Wheels and Waves Festival held in France, Royal Enfield's collaboration with UK based Sinroja Motorcycles has seen the birth of another wicked looking custom build. The Gentleman Brat based on their newest product, the Royal Enfield Himalayan.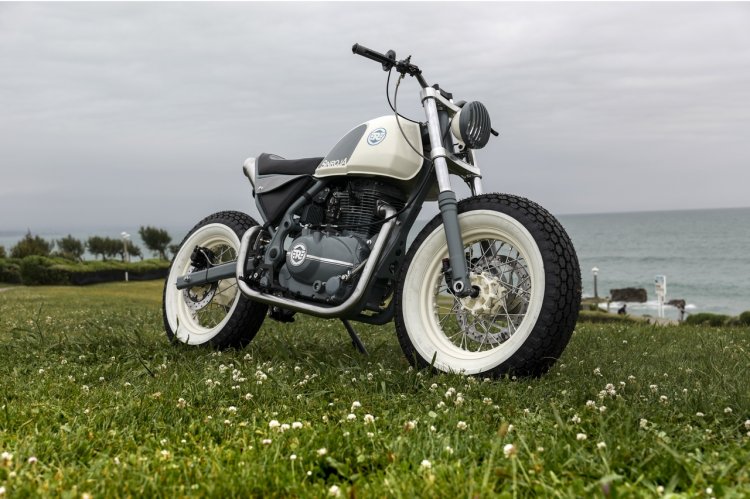 Also Read: Lal confirms bigger engine Royal Enfield Himalayan variant
The Gentleman Brat gets 16-inch rims with spokes, fatter profile white walled tyres and a grey paint scheme. The suspension system has been beefed up while the petal disc in the front gets a radial mounted caliper.
Use of leather and machined aluminium adds to the premium touch. Just like the Surf Racer, the Gentleman Brat also gets a tail-mounted exhaust canister. The circular headlamp and indicators add a bit of retro charm. The frame has been shortened and given a major makeover.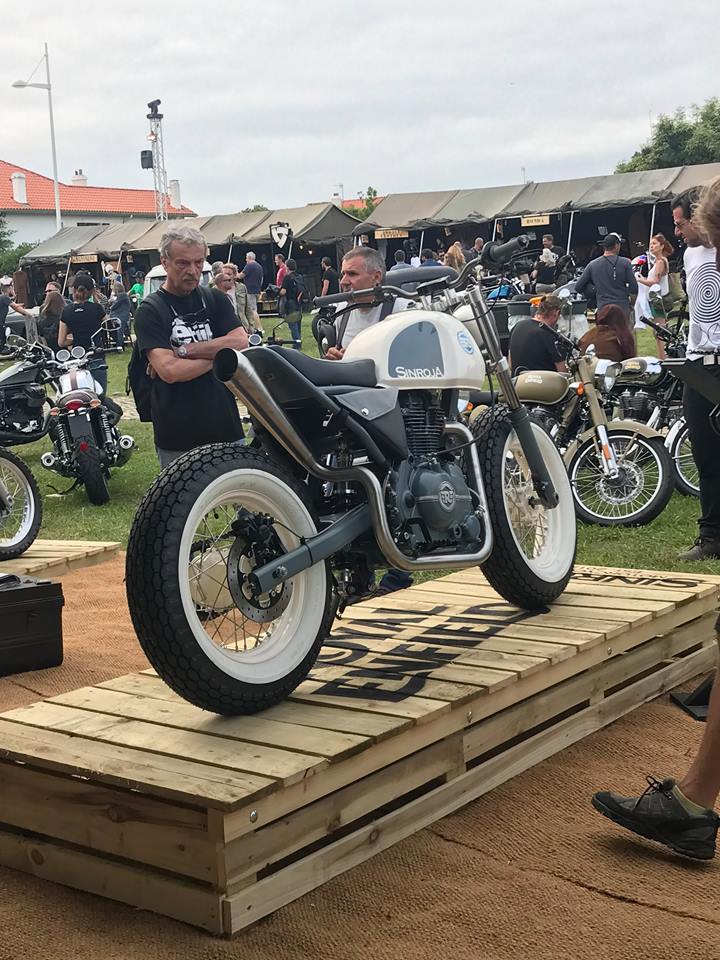 The Royal Enfield Himalayan Gentleman Brat also gets a custom built seat. In stock form, the Royal Enfield Himalayan is powered by a 411 cc Long Stroke mill coupled to a 5-speed gearbox capable of producing 24.5 bhp of power and 32 Nm of torque.