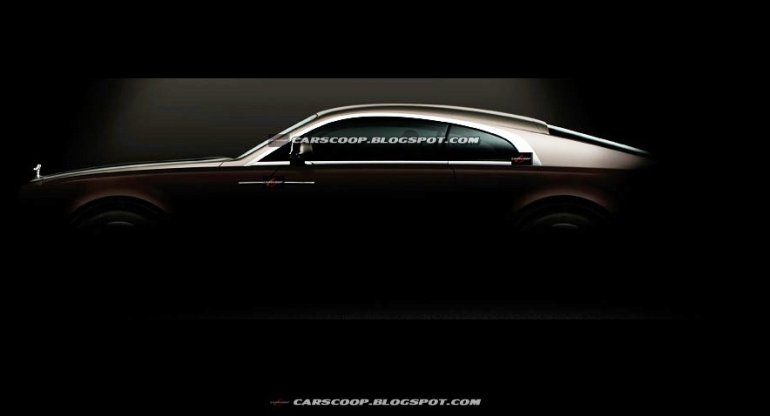 It's been just over a couple of days since we updated you on Rolls Royce's future car (which will be the company's most powerful car ever made) and today we can have a brief idea of what the Wraith could look like.
The folks at Carscoop have pieced together the available clips of the car and we get a very good peek at the side profile of the Wraith.
The Rolls Royce Wraith as we know it, is a 2-door coupe variant of the baby Ghost. And as with all coupe's, the part where the roof lowers down to meet the rear is the most interesting bit. No exception with the Roller. There seems to be a point where the roof slopes very sharply downwards, lending a Sportback-like profile to the car. The doors are going to be 'suicidal' in typical Rolls tradition as well.
And the Wraith is going to be pretty sporty as well. Rolls Royce has been testing the car extensively on the Nürburgring and has further said that the Wraith would be dynamic to drive as well. While details of the powertrain have not yet been revealed, it is believed that a more powerful version of the Ghost's 6.6-liter V12 engine with a power output in excess of 600bhp would catapult the Spirit Of Ecstasy into the horizon.
The Wraith is expected to be unveiled during the first week of March at the Geneva Motor Show. However, in the weeks leading up to the launch, Rolls Royce say that further images and teasers would be released.
Stay tuned to Indian Autos Blog for all those updates.
[Source - Carscoop.Blogspot.com]