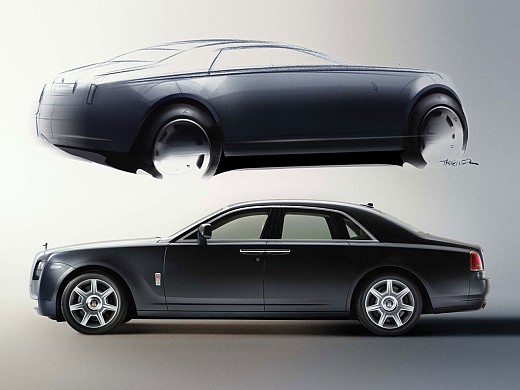 There will be a lot of ghost on streets if Rolls Royce ambitions are anything to go by. The baby Roller is all set to have many cousin sisters in the future.
Torsten Mueller-Oetvoes, the CEO of Rolls Royce said to Bloomberg -
I'm quite confident that we're going to see a Ghost derivative to come. There's still a lot of potential in the market.
The RR Ghost utilizes the BMW 7 Series platform and the company managed to sell the full consignment of 60 Ghosts in less than 2 weeks.
The major focus of the company will be on emerging markets like China, India and the Middle East. The CEO's enthusiasm is buoyed by the recent increase in the sales. Rolls-Royce had a 17% drop in sales in 2009 due to recession. But as the economy is recovering so are the sales and the company has set an ambitious target of 2,000+ cars in 2010.
Although he didn't give any hint as to how the product line up will expand, we are expecting a longer wheel base model for the emerging markets following it up with a Drophead.
Source - Car Scoop