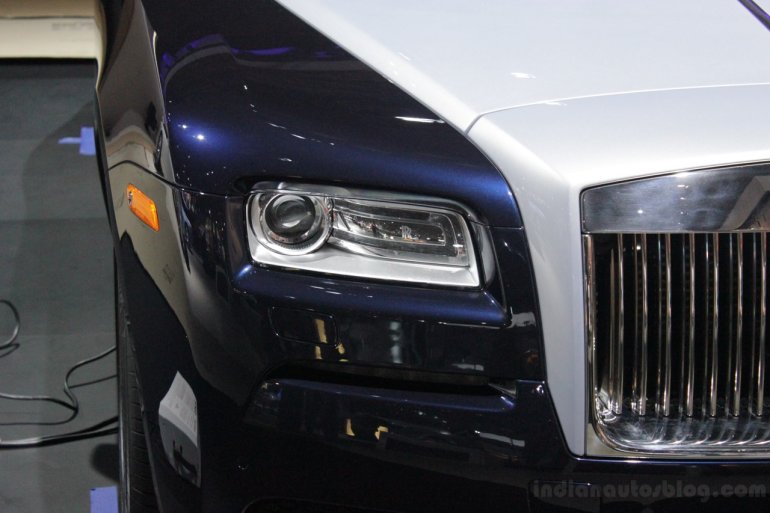 The 2013 Geneva motor show saw Rolls Royce in a completely new avatar. It presented the Wraith (a coupe version of the Ghost) which was unlike any Rolls Royce we have ever seen.
Rolls Royce is generally known for cars that are uber luxurious. However, the USP of the Wraith is that it is fast, no, make that very fast!
The Wraith is powered by a monstrous twin-turbocharged, direct-injected V-12 engine churning out close to 624 ponies. Most Rolls Royce cars have 'adequate power' but the Wraith has 'more than adequate' of it.
Rolls Royce has understood the fundamental fact that if it wants to be profitable in the long run, it cannot survive on a two model strategy. It needs more variants and all-new products to keep its chief rival Bentley at the bay.
Autocar reports that Rolls Royce is plotting a Drophead (convertible in lay man's language) version of the Wraith coupe for the Novo Rich who seek the wind-in-the-hair motoring. The British automaker would take at least two years to develop the convertible version.
CEO Torsten Muller-Otvos rubbished all speculations of a Rolls Royce SUV claiming that an SUV's driving dynamics does not suit the brand's image. However, he mentioned that the company is open-minded about future models.
The top boss also confirmed that the automaker has started work on the replacement to the 10 year old Phantom saloon. RR is looking at various propulsion technologies including a plug-in hybrid system for the new flagship. We can expect an all new Phantom three years from now.
[Source: Autocar.co.uk]