The Rolls Royce Phantom was the definitive car that welcomed the 100 year old brand into the 21st century. The RR Phantom, almost a by-word for 'classy and cool', is still the big daddy of super expensive Limos as the VW Group's Bentley plays catch up.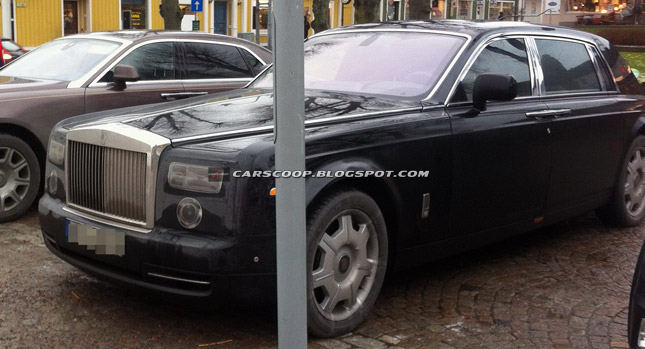 However, as many accolades as the Phantom has won in the last 7 years, the fact remains that the car was launched in 2003 and an upgrade is overdue. The upgrade become nearly necessary when you know that Mercedes's Maybach is officially dead and Bentley is trying its level best to hijack a couple of Maybach's celebrity customers for publicity and brand building.
However, BMW has no plans to replace the Phantom any time soon. The next best alternative is a facelift – a little nip and tuck to make the Phantom look fresh and vibrant. CarScoop has managed to snag an image of a prototype showcasing what to expect in the future. The prototype reveals  that the Phantom will sport redesigned headlamp sets.
Being an early prototype, it is possible that the production model may feature more changes such as the bumper and tail lamp redesigns.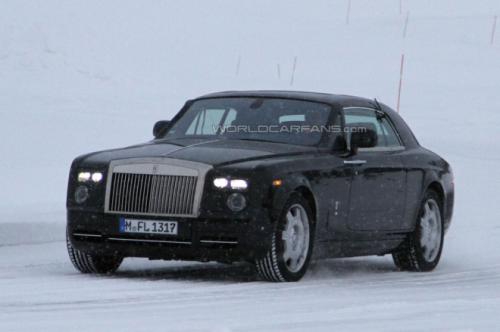 That's not all. Our friends at WorldCarFans have caught the Coupe version of the Rolls Royce Phantom doing its winter testing rounds. Not much else is known about the Phantom Coupe but WorldCarFans expects some updates to the interior and powertrain to go along with the new styling. Expect to see the new Rolls Royce Phantom launched by the end of 2012.
Source: CarScoop.BlogSport.com & WorldCarFans.com