As it turned out, Aston Martin is not the only British carmaker to bring a bespoke model to the 2013 Frankfurt Motor Show. The Rolls Royce Phantom Celestial Edition is the second bespoke car from the UK to attend the world's most significant automotive exhibition.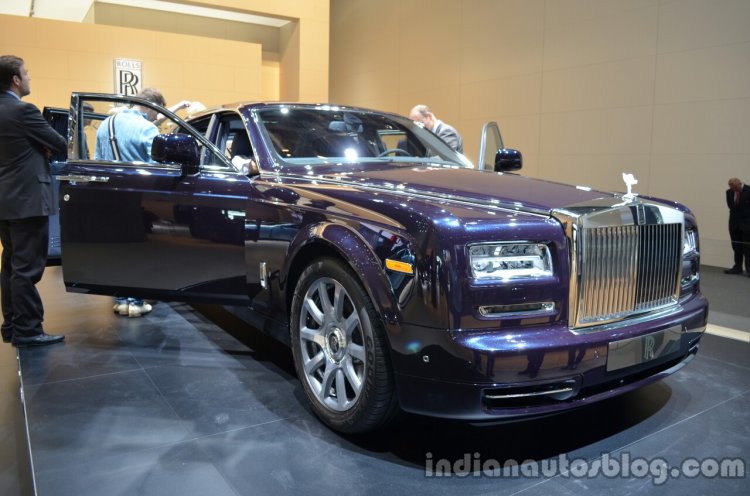 Commissioned to celebrate the 10th anniversary of turning Goodwood into its home under BMW's ownership, the RR Phantom Celestial epitomizes the luxury brand's craftsmanship and bespoke offerings.
The signature Starlight Headliner (ambient lighting on the inside of the roof) has always been one of the most captivating features of the car. The Phantom Celestial's Startlight Headliner exactly represents the constellations as they were at the midnight of January 1, 2003, the moment when the first Phantom rolled out of the newly constructed Goodwood manufacturing plant.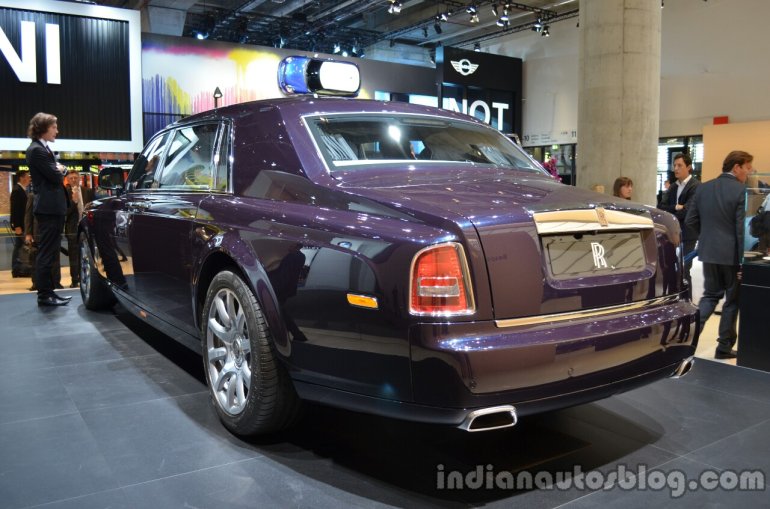 The exterior livery has fine glass particles to exude a sense of depth and light. RR say that the color scheme evokes the night sky.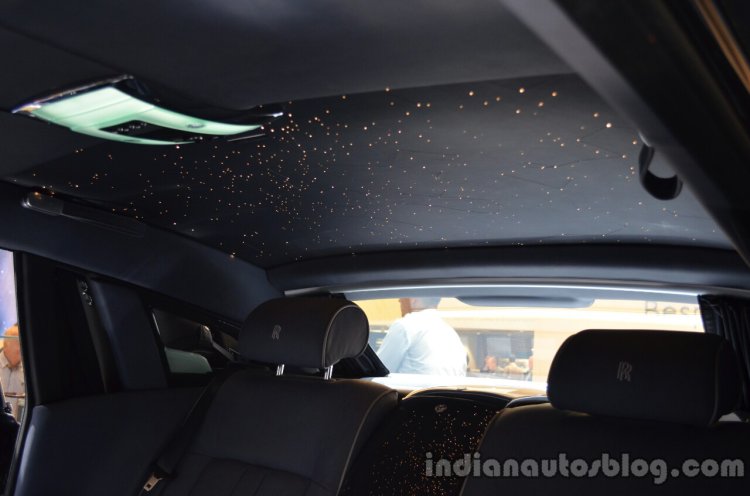 Torsten Müller-Ötvös, Chief Executive, Rolls-Royce Motor Cars -
This highly Bespoke luxury motor car is the perfect way for us to celebrate our first decade of production at the Home of Rolls-Royce in Goodwood, England. The peerless design and craftsmanship employed in creating these one-of-a-kind masterpieces ensures the marque's rightful place as purveyor of the very finest luxury goods in the world.
More details can be found in the press release on page 2.
Rolls Royce Phantom Celestial Edition Image Gallery
Rolls Royce Phantom Celestial Edition - Press Release
[Can't view the press release? Head to Scribd]