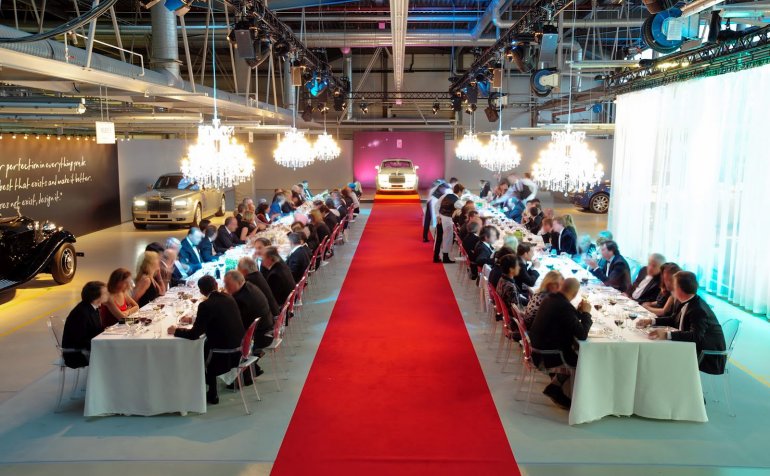 Luxury and exotic car manufacturers are very fastidious about their customer base. They regularly conduct events and parties for their elite clients to express their gratitude for supporting their brand.
While it's not unusual for luxury manufacturers to throw parties for their customers, Rolls Royce decided to have their dinner party at the assembly line.
To express the company's appreciation for its customers, British luxury brand Rolls Royce decided to host a party whose theme was 'dine on the line'. To accomplish this, for the first time in the history of Rolls Royce, the assembly line was transformed into a unique dining hall.
More than 100 select customers were invited to the unique event, all of whom arrived at the Home of Rolls-Royce in Goodwood, England in chauffeured Rolls-Royce Phantom limos or by helicopter.
We are just wondering whether any of the Indian customers were invited to the ball.
[Source: Carscoop.Blogspot.com]