Both bespoke models have technical changes also.
Rolls-Royce is presenting two bespoke models at the 2016 Geneva Motor Show: the Rolls-Royce Ghost Black Badge edition and Rolls-Royce Wraith Black Badge edition. Unusual as it may sound, these bespoke models won't be typical limited edition models, but be permanently on sale, targeting young buyers.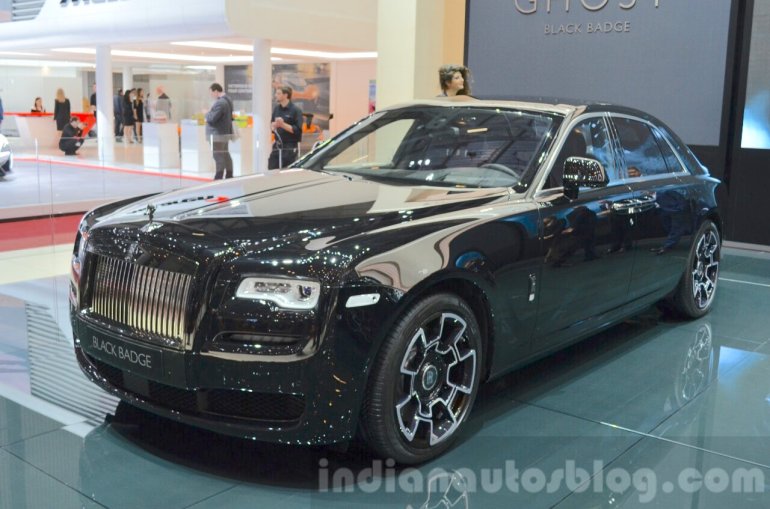 Exterior features include hand-polished black paint which is the darkest-ever exterior colour seen on a production car, black gloss-finished Spirit of Ecstasy figurine on the bonnet, darkened badging and chrome detailing, composite carbon-fibre alloy wheels with aluminium hubs. Inside, the bespoke models sport a bespoke centre-piece clock, carbon-fibre composite trim, darkened air vents, black headlining with the 'starlight' LED inlays and embroidered leather upholstery.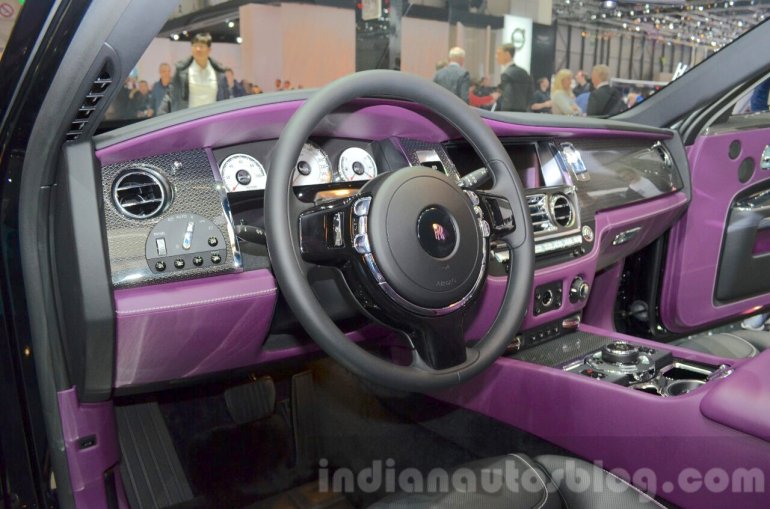 The 6.6-litre twin-turbo V12 engine common to the Rolls-Royce Ghost and Rolls-Royce Wraith has been uprated for these bespoke models. The Ghost sees a power increase by 40 hp (30 kw) to 603 hp (450 kw) and torque by 60 Nm (840 Nm) compared to current Ghost, whilst upgrades to the 8-speed automatic transmission give Ghost Black Badge an added sense of urgency. The Wraith gets a 70 Nm additional torque, while also carrying the changes to the gearbox.
Rolls-Royce Ghost Black Badge Edition at 2016 Geneva Motor Show - Image Gallery