At the launch event of the RV 300 and the RV 400, Revolt Motors teased its next product, a café-racer-style electric motorcycle. The teaser gave a clear glimpse at the styling of the upcoming model.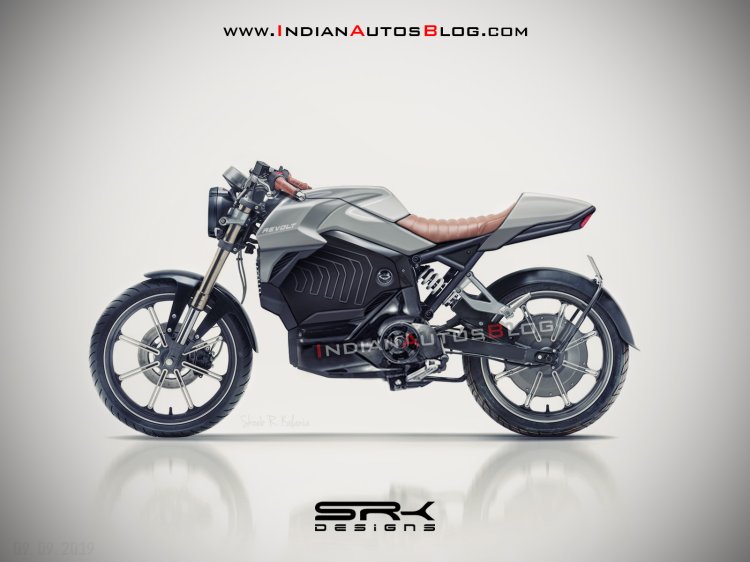 Also Read: Revolt RV 300 and Revolt RV 400 sold out till October 2019
Regular readers would know that the RV 400 is based on the Chinese electric motorcycle, Super Soco TS. A unit of the retro-style Super Soco TC was also spotted somewhere in Noida and it is safe to assume that the upcoming Revolt café-racer will be based on the Super Soco TC. Based on the information available, we asked our in-house digital artist Shoeb Kalania to create a digital rendering of the upcoming motorcycle.
In terms of styling, the upcoming café-racer will pack spherical headlight design with LED lighting and a brushed silver finish to the mask. The blinkers and the taillight, too, will be full-LED units. The ride-related information will be available on a digital display, and the upcoming café-racer will most likely feature a retro-style, round screen.
The retro-style Revolt product, as seen in the teaser image at the launch, will feature clip-on handlebar for sportier ergonomics. The handlebar will feature tan-leather grips for enhanced retro looks. The fuel tank will pack pronounced recesses to lock the knees.
Being a café-racer, the upcoming Revolt motorcycle will feature a rider-only saddle setup. The pillion seat will be replaced by a cowl at the back. The rear number plate and blinkers, similar to the Super Soco TC, will occupy the space on the rear fender for a clear and a premium look.
The hardware on the café-racer will most likely retain the same specifications as the current RV 400. Thus, the shock absorption department will be handled by inverted forks and a monoshock at the front and back respectively. The braking setup will comprise 240 mm front and 180 mm rear discs, while the safety net will include combined braking system (CBS). The motorcycle will come with a smartphone app and all the features that are available on the RV 400.
The electric motor on the RV 400 draws power from a 3.24 kWh battery pack. The engine works in three modes – Eco (45 km/h top speed and 150 km range), Normal (65 km/h top speed and 100 km range) and Sport (85 km/h top speed and 80 km range). We expect to see a similar setup on the upcoming café-racer. We may see a relatively lower-spec variant of the café-racer – a strategy that is currently implemented for the RV range – that will carry an affordable price tag.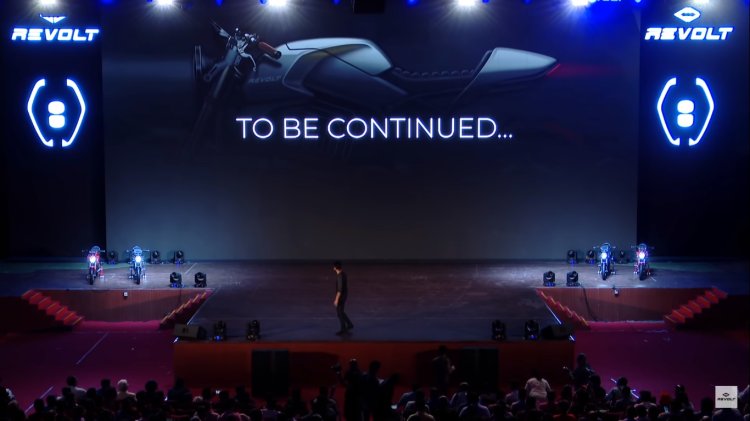 Also Read: Revolt RV400 First Ride Review
The launch details are scarce at the moment, although we may see the new model in our market in 2020.