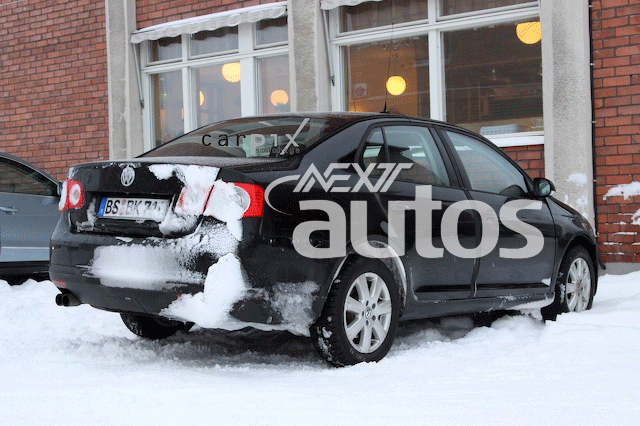 The new generation mk6 Golf has been on sale for quite a while, so it makes logical sense that the Jetta is in for a change as well, but what we see here might either be the mule for the next gen Jetta or just a facelift of the existing model.
Could be either way, but we are not sure as this disguised model looks almost the same as the outgoing VW Jetta
The new car seems to have a few minor changes in the form of poorly fitting bumpers which might mean that the Jetta will get the same grille as the Mk6 Golf while the wheel arches are wider as well. None of this can disguise the party piece which is the extended wheelbase, which is visible very prominently as a black patch-up tape has been used to hide it and the thick B-Pillars.
We are not sure when this new model will hit the market nor of its specifications, but stay tuned to IAB. And if you want to know more on the Jetta, go here and here.
The VW jetta is quite popular due to its clean diesel tech so scroll down to read more articles on this car.
Source : Next Autos