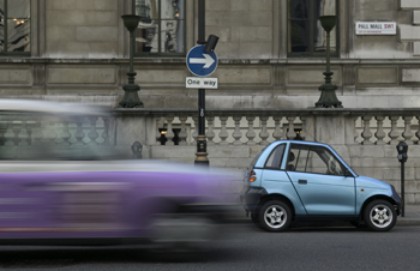 Maini's REVA has found international buyers who prefer its small size, low maintenance costs and tax benefits over other cars. Costa Rica is the newest country joining the bandwagon.
The electric vehicle will be imported from India and distributed locally by Vehiculo Electricos Company.
A grand unveiling ceremony with the President of Costa Rica on the dais was hosted to celebrate the occasion. "It is nice that REVA chose Costa Rica to launch in Central America, since this is country with a tradition of environmental protection," said the President who is clearly delighted to welcome the car to Central America.
The REVA L-Ion will be introduced simultaneously in India and U.K next month. 

Source- Burn your fuel